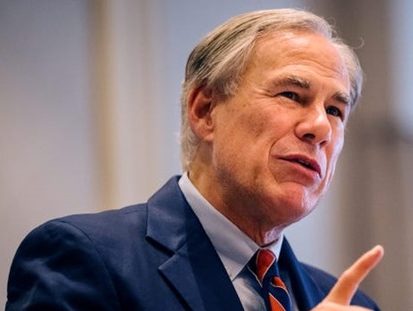 Houston — Texas Governor Greg Abbott directed the Texas Division of Emergency Management (TDEM) to prepare state emergency response resources ahead of a severe storm system expected to move across North, East, Central, and Southeast Texas through Thursday evening, the governor's office has announced.
The storm system is expected to bring an increased risk of severe weather, including damaging winds, large hail, tornados, heavy rain, and potential flash flooding, Abbott's office warned. TDEM has activated several state resources to support severe weather response operations, the governor's office highlighted. These include the Public Utility Commission of Texas, the Texas Division of Emergency Management, and the Texas National Guard.
"Texans across the state should remain weather-aware as this severe storm system moves across portions of Texas this week," Abbott said in a government statement.
"The State of Texas is fully prepared to assist local officials and emergency response personnel on the ground to keep our communities safe. We remain on standby to provide any additional resources that may be necessary over the course of this storm," he added.
In a statement posted on its Twitter page on Thursday, the National Weather Service Storm Prediction Center warned that "a severe weather outbreak will occur across the southern U.S. today and tonight with multiple rounds of storms".
"Severe gusts, large hail, and tornadoes are expected. A couple of intense tornadoes are possible. Please have safety plans prepared beforehand," the statement added.
In a statement posted on its Twitter page on Wednesday, TDEM noted that it was tracking a "severe weather threat" on Thursday in the eastern half of Texas. The statement highlighted that threats include "severe thunderstorms, strong winds, large hail, [and] heavy rain".
Abbott requested a Presidential disaster declaration for the state of Texas in a letter sent to U.S. President Joe Biden on February 7.
"I respectfully request that you declare a major disaster for the State of Texas as a result of severe storms and tornadoes that struck Harris, Jefferson, Liberty, and Orange Counties on January 24," Abbott stated in the letter.
"Pursuant to 44 C.F.R. § 206.36, I have determined that this incident is of such severity and magnitude that an effective response is beyond the capabilities of the state and affected local governments and that supplementary federal assistance is necessary to save lives and to protect property, public health, and safety," Abbott added in the letter.
*email [email protected]
Follow us on twitter