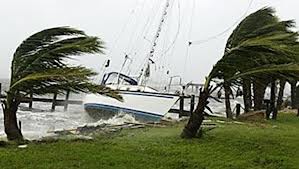 28 August 2013, News Wires – The first-half of the 2013 Atlantic Hurricane Season was quieter than expected, but the most active part of the season has just arrived. That means that energy companies working in and along the Gulf Coast of the United States will be keeping a wary eye on weather forecasts for several more weeks in the event that platform and rig evacuations become necessary.
For most residents in the flat, coastal town of Galveston, Texas in 1900, the increasingly heavy swells and rain clouds that moved in Saturday, Sept. 8 failed to generate much concern. Hurricane warnings had gone up one day earlier, but complacency had settled in following a number of comparatively mild storms in previous years, and rather than alarming people, the increasingly large waves lent a festive atmosphere to the beach.
Galveston, at that time a Texas boomtown and a major city in the state because of its natural harbor, was less than 9 feet above sea level and had no natural barriers to protect it from storm surges. The city is located on an island and at the time was unprotected by a sea wall. By the time most of the townspeople realized this storm was different from anything they had experienced before, it was too late to evacuate. Strong winds began to buffet the city in the mid-afternoon hours and soon strengthened to hurricane-force winds under dark skies, sending a storm surge over the unprotected island.
The combination of inadequate warnings and a lack of preparation led to the deadliest weather disaster in the history of the United States. Estimates of the death toll from the Hurricane of 1900, or the Galveston Hurricane as it is also known, range from 6,000 to 12,000, with a figure of 8,000 generally cited. Property damage was put at $30 million in 1900 dollars, making it one of the most destructive storm in normalized dollar figures, according to meteorologist Roger A. Pielke, Jr. in his paper, Normalized Hurricane Damages in the United States: 1900-2005.
At that time, there were few warnings given when storms or hurricanes approached. There was little in the way of technology to warn residents in a given area, and much of the available information about a storm's location and path was provided by ships that had docked after being at sea.
Hurricane tracking and forecasting have come a long way since then. Specially-built and equipped reconnaissance aircraft now fly into the eye of the storms, recording vital information about the storm's location and intensity. Doppler radar and satellites provide forecasters with powerful tools for obtaining data about an approaching storm, including the likely amount of rainfall, which can be considerable with a hurricane or tropical storm.
The science of storm detection and forecasting continues to evolve, and climatologists have learned from recent major weather events like hurricanes Katrina and Rita in 2005, and Hurricane Ike in 2008. In 2005, for example, hurricanes that entered the Gulf of Mexico, including Dennis, Katrina and Rita, became more intense than expected. Scientists learned that warm currents gathered in deeper waters in the central part of the Gulf. These warm currents fed the hurricanes, accounting for their higher-than-expected winds and large waves.
For all the advancements in technology and warnings, hurricanes remain a serious threat to offshore and coastal inhabitants. In the U.S., hurricane season officially runs from June 1 to Nov. 30. However, it is perhaps a six-week period in the middle of that range – from the middle of August through the end of September – that is the most active part of the hurricane season, with a peak occurring Sept. 10.
The first ten weeks of the 2013 hurricane season in the United States produced five named storms, but most forecasters say the worst is yet to come.
Pre-season forecasts were recently revised. Prior to the start of the 2013 hurricane season, the National Oceanic and Atmospheric Administration, NOAA, predicted an active year, ranging 13 and 20 tropical storms and up to six major hurricanes. In early August, NOAA revised its forecast, and is now calling for 13-19 named storms and six to nine hurricanes. Up to five of the hurricanes could be major, according to the NOAA.
Another forecast was released by the Colorado State University Hurricane Forecast Team prior to the hurricane season. That forecast called for 18 named storms, with four of them becoming major hurricanes. In early August, the forecast was revised because of some "cooling in the eastern subtropical and tropical Atlantic," according to Philip J. Klotzbach and William M. Gray, forecasters on the team. The team is now forecasting 14 named storms during the remainder of the hurricane season, with eight of them becoming hurricanes, and three of those eight becoming major hurricanes.
Hurricanes and tropical storms are watched closely by the energy industry. Groups like the American Petroleum Institute (API) and energy companies working in or along the Gulf Coast consider the safety of personnel and the environment to be their first priority. This interest in safety is what companies use to determine when to evacuate a platform, and when it's safe to resume normal operations following a hurricane or tropical storm.
In 2005, 109 platforms and 5 drilling rigs were destroyed and another 50 platforms and 19 drilling rigs suffered significant damage when several severe storms, including Hurricanes Katrina and Rita, stormed through the Gulf of Mexico before making landfall on the Gulf Coast.
While worker safety is paramount, the Gulf of Mexico is home to about 23 percent of the nation's oil production, and about 7 percent of the nation's dry natural gas production, according to the Energy Information Administration (EIA).  The region also provides more than 40 percent of the refining capacity in the United States. Therefore, oil and gas companies in affected areas try to return to full operations as soon as it is possible to do so safely.
It can be a real balancing act deciding whether to shut down a rig and evacuate or not, and companies err on the side of caution, since it can take several days to carry out the logistics. That is plenty of time for a tropical depression to turn into a tropical storm, and then into a hurricane.
When Tropical Storm Erin began heading for the Gulf of Mexico in mid-August, some companies like Petroleo Brasileiro S.A. (Petrobras) announced a total shut-in. Other companies, like Marathon Oil Corporation (Marathon) and BP plc (BP), began removing non-essential personnel.
In an effort to help the energy industry in preparing for hurricanes, the API provides information on the environmental conditions in and around the Gulf of Mexico during storm activity, and it helps the industry use that information to reduce the vulnerability of onshore and offshore facilities during a weather event.
The API also works with member companies, other industries and local, state and federal governments to prepare for hurricanes, and to return to normal operations as quickly and safely as possible following a hurricane.
The data collected from studying hurricanes prompted the API to update its recommended practices for the industry. The API has published updates on station-keeping systems for floating structures, including recommendations to move jackups to more stable parts of the sea floor, and positioning platforms higher above the surface of the surrounding water.
Offshore rig workers go through several steps when a powerful storm approaches. At the first sign that a storm might be approaching, oil and gas companies will evacuate all non-essential personnel. They will also begin shutting down production. This is done days before the expected arrival of a storm or hurricane.
If the storm continues to move into the area, all remaining personnel are evacuated from the rig, and production is shut down. Any drill ships that might be in the area are relocated.Many offshore rigs today are equipped with GPS locator systems. These allow a rig's location to be monitored during the course of a storm, and they allow the rig to be tracked if it is moved offsite in a storm.
In the aftermath of a storm or hurricane, companies conduct flyovers of both offshore and onshore facilities. The purpose of the flyovers is to look for structural problems, local flooding, and road and other infrastructure problems, as well as possible damage to pipelines.
However helpful remote monitoring might be, nothing can take the place of on-location assessments. Once any safety concerns are addressed following a storm, assessment crews are sent to the rigs to physically determine the extent of any damage that might have occurred.
It is only when the facilities – including the pipelines – are repaired, or are found to have escaped damage, that the rig crew will restart production and return to normal operations.
– Gene Lockard, Rigzone