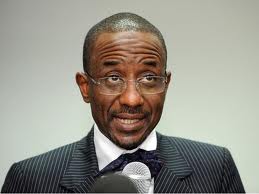 09 March 2013, Sweetcrude, Abuja – Governor of Central Bank of Nigeria, CBN, Mallam Sanusi Lamido Sanusi, says there is need for governance review of transparency and accountability in the Nigerian oil sector.
Sanusi, who spoke at the Metropolitan Club Luncheon in Lagos, also advised the nation on the management of its external reserves.
"No one can deny that between 2010 and 2011, when oil price was going up, we should have saved more than we actually did and we spent more than we ought to. As CBN Governor, I spent the whole of those two years talking about fiscal leakages.
"We cannot deny that there is need for serious governance review of transparency and accountability in the oil sector," he said.
Reacting to the recent debate over the nation's external reserves between the Federal Government and former Minister of Education, Dr. Oby Ezekwesili, the CBN governor said the country never had up to $67 billion as external reserves. He said the highest level of reserves attained by the country was $62 billion.
The former Minister had claimed the Federal Government, under former President, Yar'Adua and President Goodluck Jonathan had wasted external reserves of $67 billion saved under the Olusegun Obasanjo's administration.
But, Sanusi said: "First, let us talk about the numbers. Nigeria never had $67 billion of reserves in its history. The highest level of reserves was $62 billion under late President Yar'Adua.
"There is also a certain truth to a basic proposition that if we saved money when oil price was high, it is expected that when oil price crashes, we would de-save.
"Look at Germany, US, UK, after the crisis. They all had huge deficits. So our incurring of deficit was a reduction in reserves".