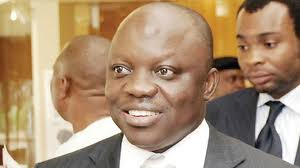 19 July 2013, Abuja – Nigeria is losing 400,000 barrels of oil daily – no thanks to theft and production shortfalls, Delta State Governor Emmanuel Uduaghan has said.
He stated this Thursday to State House correspondents at the end of the National Economic Council, NEC, meeting chaired by Vice President Namadi Sambo.
The NEC, which comprises the 36 governors, ministers of National Planning, Finance, FCT and the Central Bank of Nigeria, CBN, governor, also took steps yesterday to curtail the rising incidence of oil theft. Such steps include immediate prosecution of oil vandals and thieves.
The daily loss of 400,000 barrels at an international price of $117 per barrel, converted to naira at the exchange rate of N157 to a dollar, is N7.35 billion daily.
Uduaghan, who was appointed to head the Oil Theft Committee at last month's NEC meeting, said the committee was working on long and short term strategies against the menace.
On the interim measures being taken, he said: "A technical level meeting involving key stakeholders has been held, where concerned agencies including security outfits have made useful submissions, with more submissions expected from other stakeholders, especially from the oil producing states.
The governor added: "The Committee has moved to address the issue of the 400, 000 barrels per day production shortfall. The Governors of Bayelsa and Delta have been mandated to meet with the concerned oil majors and the JTF to work out modalities for the effective repair of the Nembe and Trans Niger pipelines which are currently shut.
"The Committee also mandated Akwa Ibom Governor Godswill Akpabio, Secretary to National Planning Commission, the NEITI chief executive and a representative of the Inspector-General of Police to meet with the Attorney-General of the Federation towards strengthening the extant deterrence policy by ensuring more arrests and convictions of the oil thieves."
"In this regard, a meeting of the Governor Akpabio-led Committee with the AGF this morning agreed on the following resolutions: A legal task force, headed by Attorney General of the Federation and Minister of Justice Mohammed Adoke to be set up immediately to commence prosecution of proven cases, using relevant laws; particularly the Miscellaneous Offences Act which carries a sentence of 21 years without option of fine."
According to him, the legal task force, which is to be in force for one year with effect from July, 2013, is to be made up of representatives from the NNPC, the Armed Forces, Civil Defence, Police, SSS and other related agencies.
Prosecution of established cases will continue, he said, adding that members of the task force would be announced by the AGF July 22.
It is believed that there are about 300 people in custody.
"The Council commended the efforts of the Committee and further urged it to ensure that the bid to repair the shut pipelines is achieved within the targeted period of six to eight weeks."
– Augustine Ehikioya, The Nation