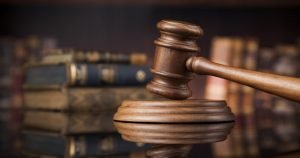 OpeOluwani Akintayo
21 August 2018, Sweetcrude, Lagos — A magistrate court in Ogba, Lagos, has ordered three suspects remanded at the Kirikiri Prison pending perfection of their bail for assaulting and harassing an Eko Electricity Distribution Company's linesman in the Mushin Business District of the power utility company.
According to a statement by Eko Electricity Distribution Company on Monday, the accused – Karimoh Aliu, Halimat Idowu and Bode Olajokun – were arraigned in court on August 16, 2018 and pleaded not guilty to a three-count charge of unlawful conspiracy to commit conduct likely to cause breach of peace, felony and inflict injury.
According to the statement, it was revealed that the defendants assaulted one Olayinka Morenikeji while he was going about his lawful duty of revenue collection for the company on July 26 and 27, 2018.
Mr Godwin Idemudia, the EKEDC spokesperson, stated that the accused were notorious for mobilising the community against the power utility company and were responsible for leading the assault on its staff and unlawfully restricting him from carrying out his activities on those days.
Idemudia explained that the management of the Mushin District reported the case at Area D Police Station and provided the police officers with the necessary support needed to make the arrests.
The court, presided over by the magistrate, Mrs. Tanimola, ordered the accused be remanded in Kirikiri prison, pending the perfection of their bail in the sum of 50,000 naira and provision of a reasonable surety by each defendant.
The Eko Electricity Distribution Company's spokesperson stated that this will serve as deterrent for those who engage in what he described as barbaric acts and mentioned that the company has zero-tolerance on assault on its staff and will ensure that those involved will face the full wrath of the law.
Idemudia expressed his aversion towards the unlawful act and explained that there are more diplomatic and efficient methods of settling grievances including filing complaints at EKEDC Business Districts and Contacting the Customer Complaints Units on 07080655555.