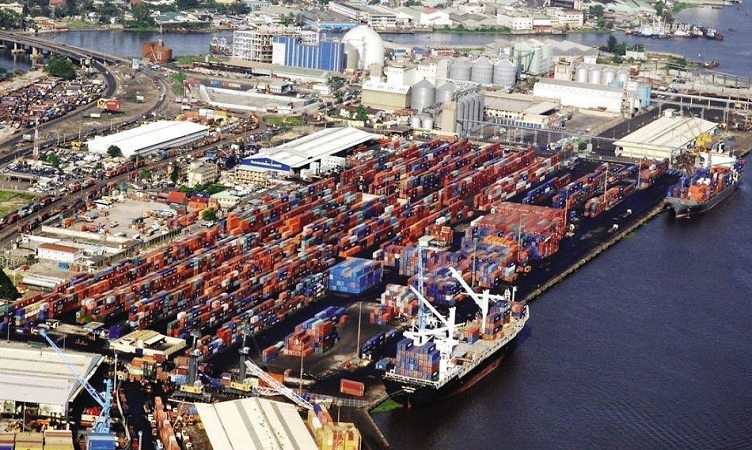 *Rakes in N31bn for the month of March
Vincent Toritseju
Lagos — The Tin-Can Island Command of the Nigeria Customs Service, NCS, yesterday recorded a total collection of N30.7billion as import duties and other levies for the month of March as against the sum of N25,990billion indicating an increase of 16.7 percent.
In statement signed by the by the Command Public Relation Officer, Mr. Uche Ejisieme and made available to Vanguard, the Customs Area Controller, Comptroller Musa Baba had indicated and created a clear roadmap for the actualization of meeting the command's revenue target for year.
Part of his strategy is the mobilization of critical stakeholders through series of roundtables and consultations towards ensuring that trade facilitation is given a boost, in line with global best practices.
The customs area controller at some of these foras solicited the support of all parties in the Trade value chain, particularly on the issue of compliance with the fiscal and monetary policies of the federal Government and the need to adhere strictly trade regulations.
He also explained that the removal of all manner of bureaucratic bottlenecks and obstacles which might hinder access to information and intervention in critical areas.
Part of the statement reads: "This is exemplified in the open door policy of the customs area controller as well as establishment of Trade facilitation and Dispute Resolution Platforms for expeditious resolution of disputes arising from the various transactions.
"We are optimistic that all things being equal, the operational templates that has been put in place by the customs Area controller, will surely lead to monumental Revenue collection.
"On the issue of the Global pandemic, we are glad to inform you that our Sensitization campaign on the subject, began with the news of the outbreak of the disease in Wuhan China in November 2019, following a circular from customs headquarters, which compelled customs commands to commence awareness and education on ways of containing the virus.
"Following the report of the Index case in Nigeria, the command began even more intensive and aggressive campaign, with the visit by the Zonal medical personnel of the service, led by Dr. Bello, in collaboration with our Resident Medical personnel."
It was gathered that lectures on Social Distancing, use of Latex gloves, sanitizers and Regular hand-washing, amongst other safety measures given to various stakeholders just as other additional measures have been adopted to ensure the safety and health of our employees and other stakeholders.