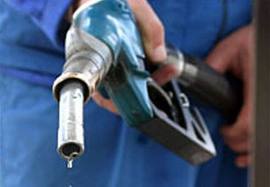 Lagos — Bola Ahmed Tinubu declared on Monday, while delivering his speech after his inauguration as Nigeria's president, that 'fuel subsidy is gone".
Tinubu, who spoke at the Eagles Square in Abuja shortly after being sworn-in as president, said there was no provision for subsidy in the national budget from June 2023.
"We commend the decision of the outgoing administration in phasing out the petrol subsidy regime which has increasingly favoured the rich more than the poor. Subsidy can no longer justify its ever-increasing costs in the wake of drying resources.
"We shall instead re-channel the funds into better investment in public infrastructure, education, health care and jobs that will materially improve the lives of millions," he stated.
In the run-up to the handover of power to the new government, there was uncertainty over the planned removal of the subsidy.
The Muhammadu Buhari regime's original plan, as contained in this year's budget, was to fund the expensive but popular subsidy until the end of its tenure and hand over the responsibility to the new government to decide what to do as from June.
Uncertainly began to surround the policy when the government engaged in contradicting and debunking itself on the matter.
Rising from a meeting at the Council Chambers of the Presidential Villa, Abuja, on April 27, the National Economic Council, NEC, announced "the suspension of the planned removal of petrol subsidy by the Federal Government as from June this year".
The then Minister of Finance, Budget and National Planning, Mrs. Zainab Ahmed, who broke the news on the decision of the council, back-pedalled on the announcement of the suspension of subsidy removal the following day, saying the government "has not suspended the removal, but has rather expanded the subsidy removal committee to include teams from the incoming administration and the state governors".
Follow us on twitter