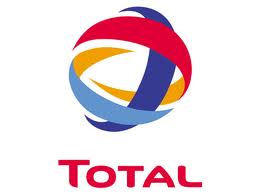 04 September 2013, Lagos – When shareholders of Total Nigeria Plc, the highest priced stock in the petroleum products marketing sector of the Nigerian Stock Exchange, NSE, met last June, they commended the board and management of the firm for its 2012 performance. They were so pleased for receiving a bumper harvest of dividend that stood at N11 per share.
The shareholders therefore pledged to support the company going forward. However, going by the half-year, H1, results of Total Nigeria as at June 30, 2013, the shareholders may not receive a higher dividend for the current financial year. While the company posted increase in revenue for the H1 of 2013, its profit declined.
In his report to the shareholders in respect of 2012 results, Chairman of Total Nigeria, Mr.   Momar Nguer, had assured them that although  2013 was  envisaged to be marred by challenges, the company  was  well-positioned to overcome the challenges of the business environment as it has the human capital and experience to do so.
"We envisage that 2013 will continue to provide us with opportunities for growth and investment and it is a year within which we shall consolidate on our past achievements, take advantage of growth the Nigerian economy will offer and deliver value to our shareholders and other stakeholders," Nguer said.
However, given   the H1 results of Total the management and board would have to work harder for the remaining half of the year to bring the promise of delivering good value in 2013 to a reality.
Corporate Background
Total Nigeria, formerly known as TotalFinaElf Nigeria, emerged from the successful merger between Total Nigeria and Elf Oil Nigeria Limited in 2001.  The company was incorporated as a private company in 1956 to market petroleum products in Nigeria. It transformed into Total Nigeria Limited in 1967 and Total Nigeria Plc in 1978 after it went public in accordance with the Nigerian Enterprises Promotion Decree (1977).
The company's mission statement is: "We are in business to ensure total customer satisfaction by the creation of quality products and services delivered with a strong commitment to safety and respect for the environment and the sustainable development of resources. This objective drives all our corporate actions and the mutual acknowledgement of them by our partners forms the basis for our business relationships. To sustain this objective, our commitment is to constantly strive to improve our productivity so as to build and sustain a work culture that is firmly rooted in professionalism, respect for employees, internal efficiency and dedicated service."
The company inaugurated its first filling station in Yaba, Lagos in 1956 and has since expanded its business through a network of over 500 retail outlets and corporate customers and organisations that are served through five regions. Also, with the support of Air Total International Paris, Total Nigeria is well established as one of the major suppliers of aviation fuel to the aviation industry in Nigeria.
Besides, in order to maintain and consolidate its unique position in the oil industry, the company established three lubricants blending plants in Delta State, Kaduna State and Lagos State.  The company equally invested in the bottling of Liquefied Petroleum Gas, LPG.
Board and Shareholders Structure
Total Nigeria is run by a board comprising 11 members.  The board is led by Nguer as chairman while the managing director is Mr. Francois Boussagol.
Other directors are:  Wilfred Konde (Executive Director); Wole Adeyinka; Kanu Ukonne; F. Majekodunmi; Tejiro Ibru; Denis Toulouse; Ahmed R. Sirajo and  Thibault de Langlais.
Total Nigeria has a share capital of N169,760,918 made up of 50 kobo ordinary shares authorised and fully paid up.  A breakdown of the shareholding structure indicates that Total S.A. Paris holds 45.24 per cent.  Elf Acquitaine Paris holds 16.48 per cent while Enifor Limited holds 8.12 per cent.  Nigerian shareholders hold the remaining 30.16 per cent.
H1 Financial Results
Total Nigeria ended H1 of 2013 with revenue of N117.294 billion, up by 6.7 per cent above the N109.838 billion in the corresponding period of 2012. Gross profit rose by 20 per cent from N12.909 billion to N15.54 billion in 2013.
However, high cost of operations reduced the growth in operating profit to only 6.9 per cent to stand at N5.014 billion compared with N4.687 billion in 2012. However, Total ended the period with a decline of 17 per cent in profit from N2.924 billion to N2.409 billion.
A further analysis of the results showed that the performance was affected majorly by the high growth in administrative expenses and finance costs. Specifically, administrative expenses rose by 29 per cent from N.449 billion to N8.377 billion, while finance cost soared by 219 per cent from N365.352 million to N1.165 billion in 2013.
Total also recorded high negative cash flow of N15.902 billion, up from N11.212 billion in 2012.
Share Price Performance
The share price of Total is currently the highest priced in the petroleum products market sector of the exchange. It closed at N157.05 per share last Friday.  Mobil Oil is the closest with a price of N112, while Forte Oil Nigeria Plc, MRS Oil Nigeria Plc and Conoil Plc closed at N38.87, N36.14 and N29.80 respectively.
Year to date, Total has recorded a capital growth of 36 per cent. But market analysts have attributed the high price of Total stock to its unavailability in the market. According to them, less than 30 per cent of the shares are available for trading on the floors of the exchange given the shareholding structure of the company. They explained that the shares held by Total S.A, Elf Acquitaine Paris and Enifor Limited, which is about 60.84 per cent, are not traded.
Analysts added that even the significant portion of the remaining 30.16 per cent are equally not traded often because they are held by some institutional investors.  They contended that due to the fact that demand for the shares always surpasses supply, the price of Total Nigeria will remain high
Analysts Cut Estimate, Maintains Neutral Rating
Assessing the H1 results of Total Nigeria, analysts at FBN Capital said Total missed their profit forecast by 15 per cent.  According to them, the forecast was missed, following a weaker-than-expected start to the year in first quarter of 2013.
"Lower import volumes in Q2 compared with a year ago weighed on sales but substantial increases in operating expenses(opex) and finance costs contributed also. Given the negative surprises over the last six months, we have reduced our 2013-14 estimated earnings per share, EPS, forecasts by an average of six per cent," they said.
Explaining the retention of neutral rating, the analysts said the results were weighed down by finance costs and opex again.
"We now understand, based on management's comments, that Total Nigeria's Q2 2013 PAT came in at N1.2 billion, 31 per cent below what was published by the NSE last month because finance charges of N569 million were erroneously left out. Q2 2013 sales of N56.2 billion declined 4.4 per cent year on year(y/y) due to lower import permit volumes and a focus on high margin products," they said.
The analysts added that although gross margin expanded 2.26 per cent y/y to 13.9 per cent, a 22.6 per cent increase in opex to N5.3 billion and a 65.6 per cent rise in net finance charges weighed on profitability.
"Consequently, Q2 2013 PBT fell 20.9 per cent y/y to N2.1 billion, while PAT of N1.3 billion declined 26.1 per cent y/y. Sequentially, although sales declined 7.9 per cent quarter on quarter (q/q), PBT and PAT both grew by over 10 per cent thanks to gross margins expanding 1.3 per cent q/q.
"Compared with our estimates, sales missed by 11.5 per cent, PBT by 10.1 per cent and PAT by 14.7 per cent. Finance charges, which exceeded our forecast by 42.2 per cent, were the main driver behind the negative surprise in earnings (operating profit was only two per cent below our forecast)," they said.
Looking ahead, FBN Capital stated they believe Total will continue to be cautious in growing sales volumes due to the regulated regime governing PMS (petrol) sales.
"We expect import volumes (and therefore sales) to be flattish-to-slightly up q/q in Q3 2013. We also expect finance charges and opex to remain elevated, potentially weighing on profitability in H2. Consequently, we expect EPS to grow by just 3.8 per cent y/y in 2013," they said.
Way out of High Finance Costs
It is believed that Total Nigeria can reduce its high finance costs through injection of cheaper funds. And the best way, analysts said, would be by opting to raise fresh funds via equity issuance. This, they said, could be in form of rights issue or public offering.  According to analysts, an equity offering with an average cost that is below five per cent is a better option than bank borrowings that attract interest rates above 20 per cent.
– Goddy Ngene, This Day