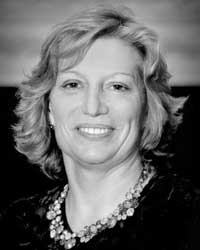 12 November 2014, Lagos – The Managing Director and the Chief Officer of Total Upstream Companies of Nigeria Mrs. Elizabeth Proust has called for aggressive exploration and drilling activities as part of the deliberate agenda to boost Nigeria's declining crude oil reserve which has dropped from 40 billion to 35 billion barrels at the end of third quarter of 2014.
Total Nigeria boss who spoke in Lagos yesterday at the ongoing 32nd edition of National Association of Petroleum Explorationist ( NAPE) urged geologists and petroleum engineers in the country to explore and develop unexplored frontier basins in Onshore, Offshore and Ultra Deep Offshore in Niger Delta Region. These contain over 50 billion of oil equivalent and another 10- 15 billion barrels of oil equivalent located in Lagos and Upper Benue Trough basins .
According to her, Nigeria is no longer the preferred destination for exploration in Africa as there are stiff competition from East Africa with large volumes of oil and gas discovered in Mozambique , Tanzania, Kenya and Angola, amongst others.
"I believe that all stakeholders recognize the urgent need to replace depleted production In Nigeria. The level of drilling activities in the country is low, as the reserves replacement is extremely low right now when compared with the development of the discovered reserves . There is the need to encourage aggressive exploration as part of the action to boost Nigeria's declining crude reserves," she stated.
*Anayo Korie – Daily Independent