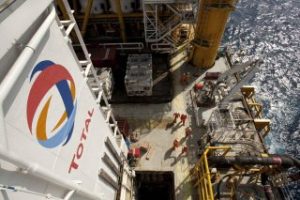 24 May 2018, News Wires – France's Total could jump onboard the Arctic LNG 2 project being planned by Russia's largest independent natural gas producer Novatek.
The deal could be signed at an economic forum in Russia during the week, Reuters reports citing the Kremlin.
The French company already partnered with Novatek on the Yamal LNG project in the Arctic that began LNG exports in December last year.
Novatek's second Arctic liquefied natural gas export project raised a lot of interest and the company has already signed memorandums of understanding with Japanese and Chinese partners as well as the Saudi Arabian national oil company, Saudi Aramco.
Speaking with LNG World News, Novatek's CFO Mark Gyetvay, said the company plans to launch Arctic LNG 2 in 2022 or 2023.
The facility to be assembled on gravity-based platforms will have an annual production capacity of 19.8 million tons of LNG, with the Italian engineering company Saipem in charge of the construction of the gravity-based structures.