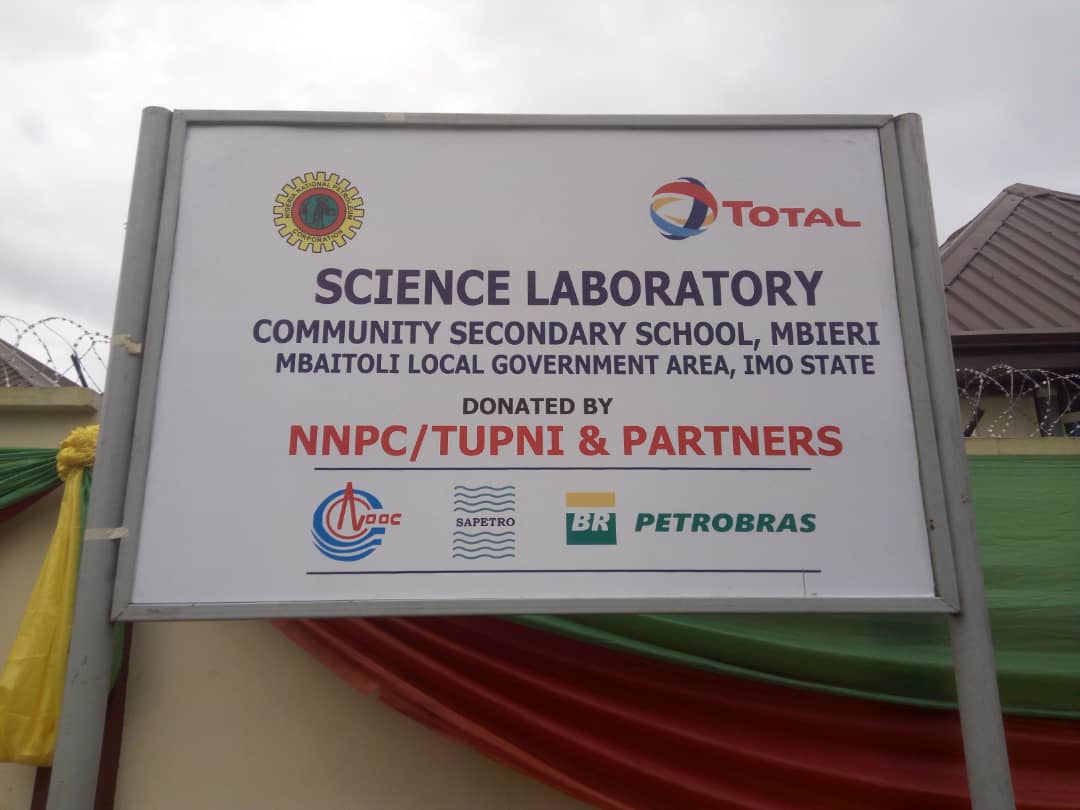 Lagos — Total Upstream Nigeria Limited, the Nigerian National Petroleum Corporation, NNPC and their partners have commissioned a school science laboratory in Mbieri, Imo State.
The school science laboratory building built and equipped with the state of art facilities consist of 5 laboratories including chemistry, physics, biology and home economics.
While speaking at a virtual inauguration via Zoom, Mr. Azu Azuike; the Chairman of the commissioning committee on behalf of the Managing Director and Chief Executive of Total Upstream Nigeria, said the completion and inauguration of the project is in furtherance of the company's corporate social responsibility initiative.
He said the projects were borne out of the need to mitigate the gaps in qualitative and technical education, maternity and child health, access to clean water and women and youth empowerment.
Mrs. Edit Olu-Bunmi Lawson who also joined via Zoom on behalf of the Group General Manager NAPIMS, Bala Wunti said Total Upstream, NNPC and partners will consistently champion the implementation of sustainable community development projects that will positively impact the lives of the citizens of Nigeria.
The Imo State Commissioner for Education, Prof Ikegwuoha represented by the Permanent Secretary, Mrs. Beatrice Uwandu-Uzoma commended the NNPC, Total Upstream and partners for integrating social, environmental and ethical issues into their business operations and strategy, adding that the practice will create a harmonious business environment for both the organization and their host communities.
She said the project, a first of its kind will be jealously protected for the good of the people.
The Permanent Secretary urged other organizations to emulate what she described as an important and impactful CSR.