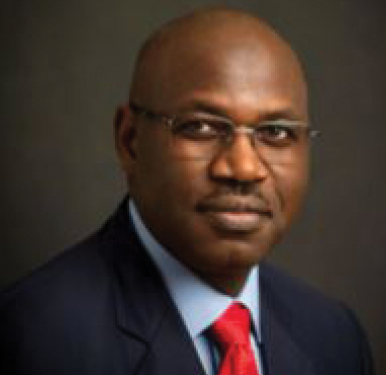 *Says 60% potential yet to be discovered in deep offshore
OpeOluwani Akintayo
Lagos — Deputy Managing Director, Deepwater District, Total E&P, Ahmadu-Kida Musa has called on Nigeria to key into innovations and emerging technologies in the oil and gas sector.
He gave the advice while speaking on the sub-theme 'How will technologies change the oil and gas sector over the next decade' at the pre-conference workshop of the ongoing 37th Nigerian Association of Petroleum Explorationists, NAPE conference on Monday.
According to him, lashing on new technologies and innovations in the oil and gas sector will unlock the huge yet-to-be-discovered potentials especially in the deepwaters.
He explained that the undiscovered opportunities in the oil and global gas sector are reducing by the day, adding that Nigeria posses large natural resources in the frontiers, even in the well-explored fields, however, with the right technologies, the country can begin to enjoy more opportunities and earn more revenue.
"Globally, there has been a downward trend in the discovery of giant oil and gas fields that have been made, and this is in spite of the preponderance of Yet-To-Find (YTF) opportunities in the different basins all over the world. Coming home to Nigeria there are still billions of barrels of oil and trillions of cubic feet of gas yet to be discovered even in the "so called" mature areas not to mention the frontier areas yet to be explored at all. I am sure that the exploration gurus in this gathering can attest to this fact. With a combination of enabling policies and innovation technologies, this situation can be turned around".
Mr. Musa said the federal government needs to enact the right policies to encourage especially firms geared towards using the right innovations and technologies to encourage growth in its oil and gas sector.
"The dependence on conventional technologies that have been used in the past will surely not be the only solution to harness the Yet-To-Find oil and gas potentials, especially in Nigeria. Those technologies were good then, they worked well in the past and we are all happy with the results. However, the days of easy oil and gas discoveries are gone. We need innovations in order to continue and come back to the era of more frequent giant discoveries as was obtained before 2012. In Nigeria for example, we will need to key-in to the use of emerging and innovative technologies from safe exploration to HSE compliant exploitation of the discovered resources", he said.
He noted that Nigeria is yet to discover 60 percent of its natural resources locked down in deep offshore, adding that by 2025, the deep offshore will attain thirty-two percent- more than double what has been currently discovered.
He advised the government to enact good policies, develop new technologies, including putting on ground good business environment for investors to thrive.
"Government on behalf of the people are the custodians of all-natural resources. Policies must, however, encourage participation of key stakeholders especially those of us who are focused on innovation and technological advancement".
"Outside of government policies and enablement, my message will be much more focused on the technical aspects of Exploration, as it relates to the "Process of Data Acquisition and Interpretation all through the value chain leading to an Oil and Gas Discovery". This process in itself is very strategic and an important aspect of every Oil and Gas exploration company. Today's successful exploration results lead to an increase and renewal of reserves and hence guarantees production sustainability and as well for the growth of future production".
"Technologies have emerged recently which have helped for better and efficient acquisition of seismic and non-seismic data, for example long offset, wide azimuth, Ocean Bottom Nodes technologies (OBN), etc, and even in the domain of Control Source Electro-Magnetic (CSEM) data acquisition. New technologies like cable-less seismic acquisition which is safer and more efficient for sensitive or difficult areas to access, such as transition zones and urban areas. In Total, we have adopted these technologies and even developing more, with some currently in the pilot stage; examples are the Submarine robots (an autonomous glider low-cost technology) for offshore exploration and Drone technology for Ultra High density and high quality seismic data acquisition while reducing environmental footprint. These technologies when fully mature will contribute a lot to safety."
He said Total's technological achievements in data imaging has been made possible by its in-house PANGEA III High Power Supercomputer, that now has its computing power tripled, ranking it as the most powerful supercomputer in the Oil & Gas industry and firmly placing it among the world's top 10 supercomputers with the capacity to perform up to 29 billion of million floating-point operations per second (power available in Pau CSTJT site) equivalent to 130,000 laptops.
"This technological game-changer is another demonstration of Total's commitment to R&D's support to her exploration and field development strategy despite the tough economic environment, while at the same time managing related risks and optimizing performance and costs", he said.
"Total being the largest deep offshore Operator in Africa has adopted a culture of innovation in its development projects. Though complex, we consider innovation an absolute mandatory activity from Exploration to the production of the discovered oil and gas. Our successes in exploration have led to some innovation in our fields' development. This is evident in some of our innovative approaches to the deep offshore development projects that are currently in our portfolio".
This year's NAPE conference is themed 'Emerging Technologies and the Nigerian Oil and Gas Sector – Global Trends and Regional Peculiarities'.
Kindly like us on facebook