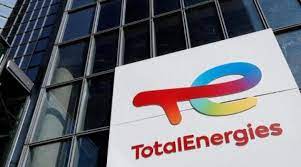 – Mathieu Bouyer steps in
Eunice-Imo & Gift Ekwueme
Lagos — TotalEnergies Companies in Nigeria, TCiN, has bid farewell to Mr. Mike Sangster, departing Country Chair and Managing Director, TotalEnergies Upstream companies, following four years as head of the organization.
Mathieu Bouyer succeeds Mike Sangster.
A send-off dinner ceremony was organized in honour of Mr. Mike Sangster in Lagos on Tuesday, where encomium flowed highlighting his humility and accomplishments.
Speaking at the event Mele Kyari, the NNPC Group Managing Director praised his hard work and legacy while acknowledging his accomplishments in the Nigeria oil industry.
"Mike has been a huge influence in the industry and has left behind a legacy and accomplishment that would forever be remembered. I am happy to have worked with him and wish him the very best in his future endeavors, he will be greatly missed."
also speaking on his achievements in Nigeria, Engr. Simbi Wabote, the Executive Secretary, Nigerian Content Development and Monitoring Board, NCDMB, called Mr. Sangster a finisher as he delivered on Egina's Final Investment Decisions, FIDs, which was started by his predecessor, Nicolas Terraz.
"I call Mike a finisher because I recall when Egina was being discussed, they took FIDs on Egina, Nicolas continued, and Mike came on board and finished it on time. Same thing with Ikike, Nickolas started it, Mike came in, finished it and delivered it on time. So indeed, Mike is a finisher."
Mike Sangster in his speech expressed how unique it was for him to experience Nigeria and its complexity for four fantastic years. He also thanked his colleagues and partners in the industry.
He said: "It's so important; I have served four fantastic years in Nigeria and it's coming to an end with Paris where I have lived in 2017. But I think I would be able to come to Nigeria from time to time. You know, it's been an absolutely unique experience for me, it's such an interesting country, and you're such a complex country with so much to learn and so much to do.
"I mean, honestly, I've met and worked with so many outstanding people, Nigeria is blessed with natural resources, but I think it is blessed with so many good human resources as well. Nigerians are so resilient and so positive, always looking for a solution, no matter how difficult things have been."
Sangster welcomed his successor, Mr. Mathieu Bouyer to Nigeria, wishing him success, bigger and better things.
Mathieu Bouyer promised to follow in the footsteps of Sangster and assured a wonderful time in Nigeria.
Follow us on twitter