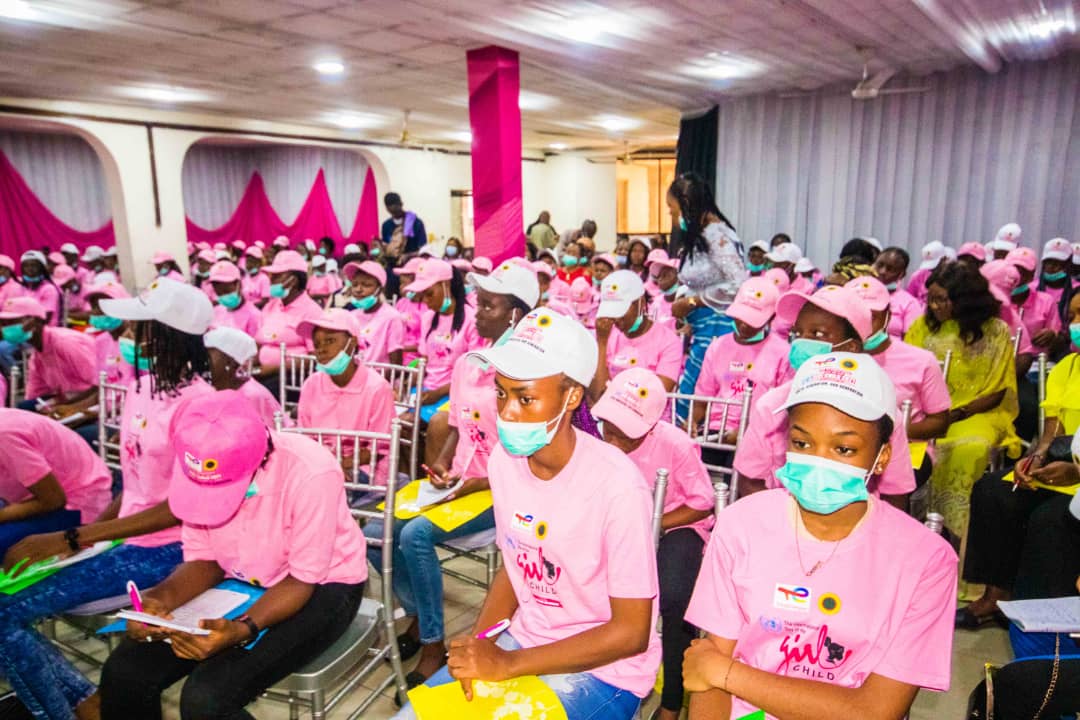 Mkpoikana Udoma
Port Harcourt — French oil giant, TotalEnergies EP Nigeria Limited, on Thursday, celebrated the girl child, as part of their commitment to the promotion of peace and dignity in its host communities across the Niger Delta region.
TotalEnergies Deputy Managing Director, JV Asset, Mr Guilluame Dulout, speaking in Port Harcourt in an event to mark the 2021 Internatinal Day of the Girl Child, for 150 girls from her onshore and offshore communities.
Dulout explained that there were no differences between the girl-child and the boy-child, considering the fact that women, have over the time proven to be equal and even surpassed them.
Represented by company's Manager, Community Relations, Offshore and Port Harcourt, Mr. Nnamdi Ahiamadu, Dulout challenged the girls to take opportunities in the areas where the society had conditioned them that they cannot do it, because of their gender.
"As a company, we relate with our communities and society generally and so, we try to from time to time participate in events whether they are local or global to promote those things that bring peace and dignity to among our people.
"The essence of today's event is to interact with our girl-children to make them understand that they have equal right with the boy-child. Dont let the society bring you down because youre a girl. You have equal opportunity with the boy child.
"There are no differences between the gender. In the ancient time, there had been discrimination between the boy-child and the girl-child but today, in the society, women who came up as girl-children have proven to be equal match to men.
"So, we are here today to let you know as girl-children equal to every other human being. There is no difference between you and your brother. The difference is sex is for creation. It does not limit your potentials; it does not limit who you are because you are a girl-child."
In her presentation, the Executive Director of Mother of Good Counsel Initiative, a non-governmental organization, Dr. Doris Onyeneke, said when women join their voices together, they can speak out about policies that were not in their interest.
Also speaking, the chairperson of Medical Women Association in Rivers State, Dr Vetty Aghala, educated the girls on the negative effects of female genital mutilation.