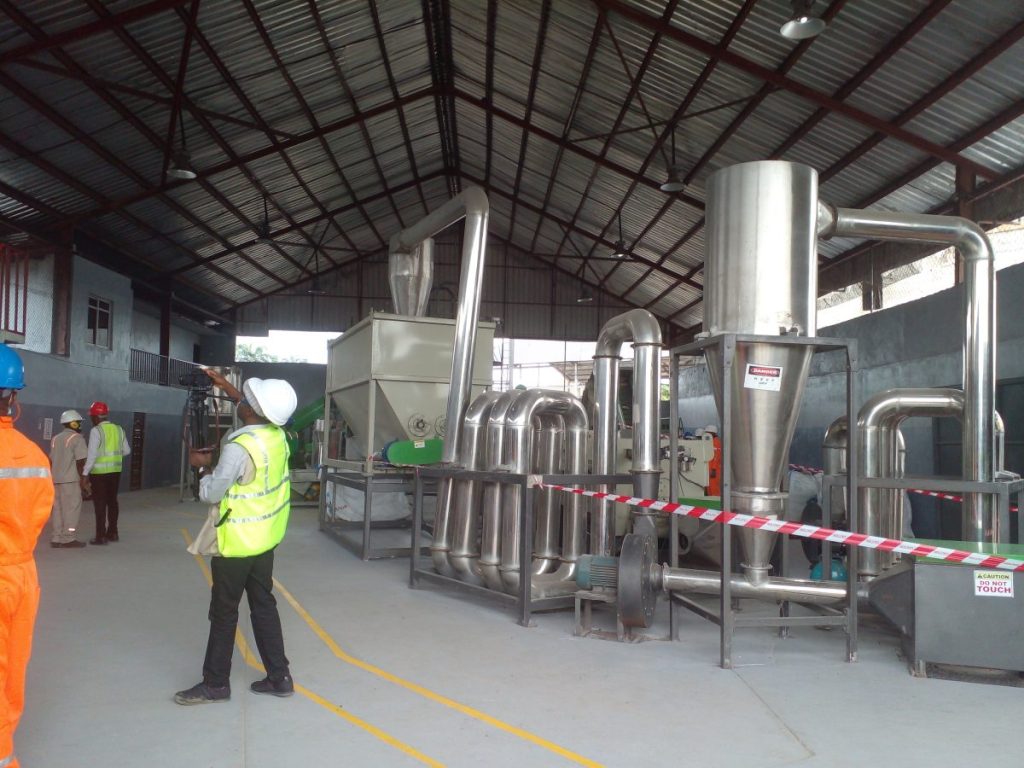 Mkpoikana Udoma
Port Harcourt — TotalEnergies EP Nigeria Limited/NNPC JV has said that its plastic wastes recycling plant in Port Harcourt is a demonstration of the company's commitment to the achievement of the United Nations' sustainable development goals.
This is as the 1,000tonnes per annum capacity plastics recycling plant, an initiative which is in partnership with the United Nations Institute for Training and Research, has surpassed the key performance targets set for it in the last one year.
The Executive Director, JV Assets, TotalEnergies, Mr Obi Imemba, said the Project was in line with most United Nations' SDGs, as it was contributing to renewable and clean energy, job creation, eradication of poverty, climate action, gender equality, responsible production and consumption, sustainable partnership, preservation of life, etc.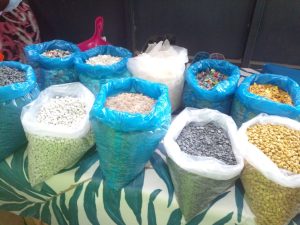 Imemba who was speaking on the one-year anniversary of the facility, explained that the project was not a business venture for TotalEnergies but a Corporate Social Responsibility initiative.
"This is a non-profit venture for TotalEnergies and its partners with UNITAR as managers. Funds generated through the venture do not accrue to TotalEnergies or any of our subsidiaries but go only into programmes related to waste recycling in Nigeria. In other words, TotalEnergies EP Nigeria Limited is, through this project, giving back to the society without expecting any direct returns. We believe that a healthier, wealthier and empowered society benefits both the society and the business.
"The business model is based on circularity and sustainability. Circularity refers to circular economic model where materials are kept in a circular loop of usage rather than the current linear economic model where materials are used and disposed of as waste at landfills, rivers or burnt. This plastic recycling plant helps to mitigate the waste and pollution of used plastic, hence keeping it in a loop and ensuring circularity.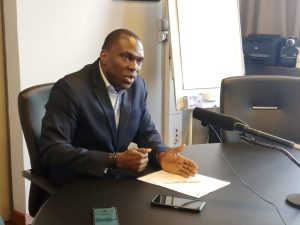 "This model is adopted because it's self-sustaining, easy to monitor, transparent (in collaboration with UNITAR) and will act as a training centre. Another critical component of the project is its sustainability, which means ensuring that the venture is self-sustaining over its lifetime without the need to constantly inject money into the system. The venture makes money from its operations, pays off the capital of the investment into the recycling fund, the fund is in turn used to sponsor other ventures and programs in the recycling field."
The JV Assets boss further affirmed that TotalEnergies remains committed to COP conventions, thus the company was producing more energy, reducing emissions, and being responsible to the climate by producing more energy from renewable sources such as solar, hydrogen, wind, biomass, and electricity.
"The project serves as an environmental cleaner and would reduce massively the single-use plastic pollution menace in our society. It will be a revenue generator (Waste-2-wealth) and reduce imports and foreign exchange demand, hence making products more affordable. Over 750 tonnes of CO2 emission will be saved per year which is equivalent to planting over 4,500 trees per year."
Also, the UNITAR, representative on the project, Mrs. Ihuoma Njemanze said the project was timely, as recycling was a very important movement, thus promoting circularity, sustainability and responsible consumption.
"The UN involvement in this project is mainly to make sure that the SDGs are achieved. We are also into CO2 emission reduction. So the presence of the UN on this project shows that this is not just any other project, but it is unique in that it is a social project and at the same time an environment project, also tackling the sustainable development goals, an all-in-one project."
For his part, the Project Lead for the plastic recycling plant and the technical partner representing TotalEnergies, Mr. Leo Nwofa, said the project was a demonstration of TotalEnergies commitment to host communities and to the society at large, adding that the Project has created 40 direct jobs to 40 persons, and 120 indirect jobs, adding that 40percent of the staff were women.
"Human capacity Building is one of the key pillars of the project and we currently exceed our set target of 15 employee to 40 direct staff and numerous indirect staff. We have also removed and recycled over 200 tons of waste plastic into high quality resins. These demonstrate TotalEnergies' commitment to our host communities and the planet."
Also, the General Manager, Community Affairs, Projects and Development, TotalEnergies, Mr. Godspower Nwachukwu, said the company's approach to CSR was organic and borne out of a genuine response to the call for sustainable societal development.
"It is in furtherance of this that the company seeks to create positive impact in its host communities through empowerment and socio-economic development. This is a pilot project aimed at reducing plastic wastes in the environment and also aimed at improving the environment and also achieve our CSR goals to our host communities.
"We recover plastic wastes which constitutes nuisance in the environments. So we wash and treats these wastes and convert to pellets that are used in producing plastic chairs, bags etc."
For his part, the entrepreneur managing the plastics recycling plant, Mr. Emeka Onyeka, who commended TotalEnergies for choosing him to manage the facility, said the plant has created many indirect jobs as agents from various collection points were now in the business of supplying the plant with plastic wastes.
"So, we are taking plastics waste from the streets and keeping our environments safe and also creating employments. We are making a lot of progress."
Follow us on twitter