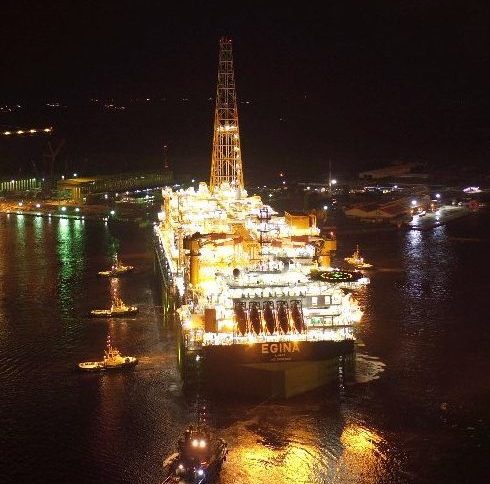 Houston, Texas -– Total Upstream Nigeria Limited has been awarded the Special Citation for its Egina project, which executed a sustainable deepwater project using local engineering, project management, yards and support services providing the foundation for future projects.
The award was conferred by the 2020 Offshore Technology Conference (OTC) Board of Directors.
The Egina project is the largest FPSO to date in the Total s. a. Group Fleet of FPSO and the first deep-water project in Nigeria after the 2010 Nigerian Oil and Gas Industry Content Development Act. This project provided connections between different companies, more than 48 million person-hours worked in Nigeria, fabrication of more than 60,000 tons of equipment in Nigeria and the advancement of drilling technologies leading to greater oil production in ultra-deep waters of 1,400 to 1,700 meters.
The reservoir and drilling advancements implemented during the Egina Project are expected to benefit future offshore development in the area of reservoir drilling in Nigeria as well as other parts of Africa. Two-hundred Nigerian students were trained and allowed an opportunity to further their education and experience, which will create room for excellent career opportunities.
In addition to contributing greatly to the oil production field, the Egina project elevated the Nigerian economy. The companies made a conscious effort to purchase local goods, employ Nigerian citizens and develop local infrastructure.