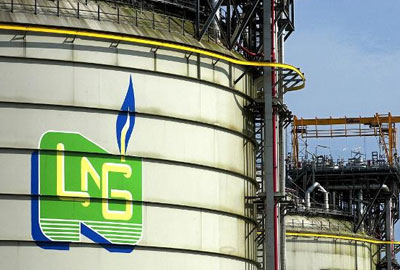 Mkpoikana Udoma
Port Harcourt — The Nigeria Liquefied Natural Gas Limited, has been charged to make public the expected jobs and contracts for its host community, Finima, Bonny Local Government Area and Rivers State in general, in her upcoming Train-7 project.
A group known as Finima Renaissance, who gave the charge, wondered why the job quota for Train-7 was not in the public domain, whereas the cost and resources for the project has been made public.
Convener of the group, Mr. Samuel Brown, said under the Rivers State employment law, jobs for level six workers downward, are to be exclusively reserved for the host community and indigenes of the state.
Brown who threatened to carryout a protest against NLNG, accused the company of neglecting her host community, likening it to the case of someone bathing in the river, yet soap was still entering his eyes.
"The contract for the NLNG Train 7 has been awarded and we are aware that the majority of these jobs are being done outside Rivers State, thus denying the people of Finima and Rivers State at large, from enjoying the benefits of their God-given wealth.
"We are well informed that according to the Local Content Act and Rivers State Employment Law, workers from level 6 downwards are exclusively reserved for the host community and state indigenes.
"However, this is not so as most of the jobs have been outsourced to non-Rivers people to the exclusion of Finima.
"The proposed cost and resources required for Train 7 is known, can NLNG make public the expected jobs and contracts for (1) Finima (2) Bonny (3) Rivers State and why it is not in the public domain?"