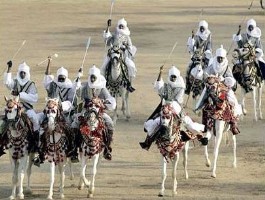 02 November 2012, Sweetcrude, KATSINA – TRANSPORT fares in Katsina State have gone up by over 65 oper cent due to the lingering fuel scarcity in the country.
The News Agency of Nigeria reports that the fuel scarcity has persisted in the state for months, with only the NNPC Mega station in Katsina dispensing fuel at the official rate of N97 per litre on Friday
Long queues have characterised the few other filling stations selling the product at between N135 and N140 per litre in the city.
The situation has jerked up transport fare from Katsina to Kano, from N500 to between N800 and N1,000 depending on the type of vehicle.
The fare from Malumfashi to Katsina, which was N400 has risen to N700 while Katsina to Kankia now attracts N250 as against N150.
A commercial vehicle driver, Malam Mamman Tukur, said that the increase in fares was a result of the high cost of petroleum products.
Malam Musa Aliyu, a trader, expressed fear that the increase might cause inflation and low patronage by customers.
He urged the Federal Government to address the issue in the interest of the common man.
The state Controller, Department of Petroleum Resources, Alhaji Muhammad Sani, absolved the organisation of blame, saying it was not responsible for distributing the product.
He, however, assured that its officials would ensure that all petroleum products allocated to the state were offloaded at desgnated filling stations and sold at the official rate.