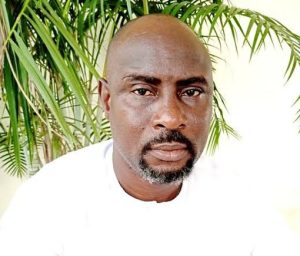 Vincent Toritseju
Lagos — A group under the aegis Council of Maritime Transport Association, COMTUA, has expressed joy over the recent dissolution Customs Strike Force saying, "The decision aligns perfectly with the goals and objectives of our association''.
In a statement COMTUA's President, Comrade Adeyinka Aroyewun, said that members of the association have been jailed and their trucks seized and auctioned for crimes they know nothing about.
According to Aroyewun, most of the times the contraband cargoes that were inspected and examined by Customs and operatives of other security agencies in the port are loaded on the trucks that know nothing about such cargo but suffer from persecution.
He said: "They claim some the cargoes our members are loading have contravened certain regulations. However, instead of seizing them inside the port, they release these cargoes officially.
''In view of this, they often seized our trucks and sometimes when the cargo is settled, they will remove it from our truck, release the cargo and still detain the truck.
''At some instances, they auction the truck. We have lost many trucks to this foul play. So we are commending the Acting Comptroller General for dissolving the Task Force''.
According to him, the Acting Comptroller General has demonstrated a commendable understanding of the challenges faced by the industry and a firm commitment to addressing them in a proactive and effective manner.
He added, "We believe that this decision will have a significant positive impact on all stakeholders in the maritime industry and the general public and will contribute to the overall development and well-being of our Nation.
"The thoroughness and transparency displayed throughout the decision-making process are praiseworthy. The Acting Comptroller General's commitment to gathering input from various stakeholders, conducting rigorous research, and considering diverse perspectives reflects a strong determination to make informed and inclusive choices that reflect the best interests of the nation.
"This transparency fosters trust and confidence in the controller General's work and demonstrates a sincere commitment to accountability."
"We are excited to collaborate with the Nigeria Custom Services in implementing this decision and supporting its successful execution."
Follow us on twitter