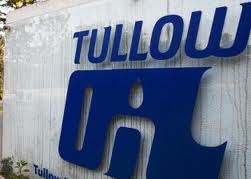 02 August 2013, Accra – UK-based Tullow Oil Plc says it has chosen the contractor to supply vessel for its deepwater project in Ghana, maintaining that it will reveal the name of the contractor "imminently".
The floating production, storage and offloading, FPSO, unit is to be put to work at the TEN project off the coast of Ghana.
"We are very much there on the FPSO. We just haven't announced it. That contract is pretty much ready for signature," said Tullow's Paul McDade said.
The TEN project involves the Tweneboa, Enyenra and Ntomme oil and gas fields as part of the deepwater Tano license, where Tullow Oil has as partners Kosmos Energy of USA, Anadarko Petroleum also of USA, Sabre Oil and Gas also of USA and the local Ghana National Petroleum Corporation, GNPC.
The UK firm signed its first licenses for oil and gas exploration and production in Ghana in 2006 and made its first discoveries in 2007 with Jubilee 1st. The company was able to turn Jubilee into production in only 40 months by the end of 2010. Encouraged by this first success, Tullow expanded exploration in the Deepwater Tano License and made a major light high pressure oil finding in 2009 in the Tweneboa field.
In 2010, Tullow hit oil in Owo, to become Enyenra as testing wells confirmed large oil reserves across the formation. The following year, exploratory drilling campaign was extended to the Ntomme field. The reported results guided Tullow and its partners to chose a development scheme of the three fields through a single FPSO vessel.
The three oil and gas fields are lying by 1,000 to 2,000 metres water depths. They are located 25 kilometres west of Tullow's Jubilee and approximately 60 kilometres offshore south of Half Assini on the coast of Ghana.