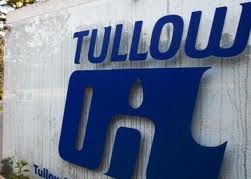 30 May 2013, Accra – UK firm, Tullow Oil, announced Thursday the formal approval by the government of Ghana of its development plan for the TEN Project in the country's Deepwater Tano Contract Area.
Located some 40 miles off the coast of Ghana and approximately 19 miles west of Tullow's Jubilee field, the TEN Project is expected to deliver first oil in 2016, with a plateau production rate of 80,000 barrels of oil per day.
Development of the TEN Project will require the drilling and completion of up to 24 development wells which will be connected through subsea infrastructure to a Floating, Production, Storage and Offloading vessel, FPSO, moored in approximately 4,900 feet of water.
Design work on the FPSO, subsea facilities and the development wells started in 2011 and, following approval of the development plan, major contracts will now be finalised and subsequently awarded.
The award of the contracts will enable Tullow and its partners to build on their commitment to help develop the oil and gas sector in Ghana by expanding local capability and participation in the supply chain, particularly through the in-country fabrication requirement of the TEN Project.
"I am delighted that the TEN Project Development Plan has been approved by the government of Ghana. This is an important project that will give Ghana its second major offshore development.
"The government of Ghana [has] shown faith in Tullow and its partners again and has set us a number of important targets around local content and supply chain. I have every confidence that we will meet these targets and look forward to working with the Government of Ghana and with our partners to deliver the TEN Project," the company said.
Tullow is operator of the Deepwater Tano Contract Area with an equity interest of 47.175 percent. Other partners include: Kosmos Energy with 17 percent; Anadarko Petroleum, also with 17 percent; Sabre Oil & Gas Holdings with 3.825 percent; and the Ghana National Petroleum Corporation with 15 percent.