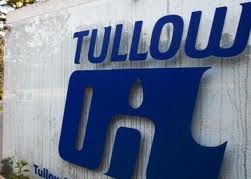 14 June 2013, News Wires – The High Court of Justice of England and Wales has ruled in favour of UK firm, Tullow Oil against Canada's Heritage Oil over a $313 million tax payment to Ugandan authorities after a $2.9 billion farmout.
Justice Burton ruled in the Commercial Court case that Tullow Oil was entitled to an indemnity from Heritage Oil under the sale and purchase agreement in which Tullow Oil farmed into Heritage Oil's assets in Uganda.
The judge dismissed Heritage Oil's counter-claim that Tullow Oil had colluded with the Ugandan authorities to extract the tax money from the Canadian-registered explorer.
The London-based court is to consider how much interest could be owed on the payment and a submission by Tullow Oil over its legal costs at a later date.
Heritage Oil has vowed to "perform a robust and exhaustive evaluation of its legal options with a view to appealing the judgment".
The company said that it "strongly disagrees with the decision", and "maintains the view that Tullow's original payments to the URA were commercially motivated rather than as the result of a valid legal obligation".
The issue arose when the Ugandan Revenue Authority sought to levy $313 million in capital gains tax on Heritage Oil after it earned $1.45 billion from the January 2010 farmout.
Heritage Oil challenged the payment on the basis that tax laws were changed after the sale agreement was signed.
After the sale a third of the tax demand was paid – as required under Ugandan law to launch an appeal – and the remaining $283 million was placed in a joint Tullow-Heritage escrow account pending resolution of the dispute.
Since then, Tullow paid $283 million of its own money, plus an additional $30 million, to the URA and launched the legal action to reclaim the money from Heritage.
Heritage Oil has separately been pursuing arbitration against the URA in a tribunal convened under the UN commission on international trade law that remains ongoing.
An unsuccessful Ugandan High Court case by Heritage Oil on the validity of the tax is under appeal.
– Upstream