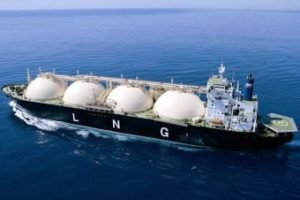 21 May 2018, News Wires – The United States Commodity Futures Trading Commission (CFTC)'s report claims that U.S. LNG export growth may put upward pressure on U.S. natural gas prices.
The report also noted the growth in U.S. LNG exports could expose a heretofore relatively isolated North American market to global market dynamics.
Over time, estimates are that both U.S. production and LNG exports will increase. In 2017, Cheniere's Sabine Pass terminal exported 209 cargoes totaling 706 Bcf, which was 2.6 percent of U.S. dry gas production, report says, citing DOE figures.  By 2022, EIA projects U.S. dry gas production to increase by 30 percent.
Factoring in plant utilization and netting LNG imports, expectations are that net LNG exports will be approximately 11 percent of U.S. dry production by 2025. Production estimates for 2040 are in the range of 114-118 Bcf/day.
Estimates of LNG exports vary even more widely, with estimates ranging from 6 to 29 Bcf/day.
"By its very nature, estimating the impact of LNG exports on domestic natural gas prices is difficult and estimates of the impact of incremental LNG exports on domestic prices vary widely. Some analysts argue that there will be no significant price change, while others estimate an impact in the 5 – 10 percent range," CFTC's report reads.
CFTC concludes in its report that this impact could range from 9 to 20 percent over time, with the biggest variable in determining the magnitude of this potential impact is the production response from domestic natural gas producers.
"Over time, U.S. production has become more efficient; and if this trend continues, LNG exports will have a lower impact on domestic prices," according to CFTC's report.
Speaking of the LNG market, the commission notes it is evolving to shorter contract durations and more spot transactions.
"These factors point to an increased need for derivatives markets for hedging, and recent experience supports this point," the report reads.
Additionally, as gas-indexed contracts become more prevalent, and U.S. exports increase, it is very likely that trading in U.S. derivatives markets will increase as a result, especially by overseas traders.