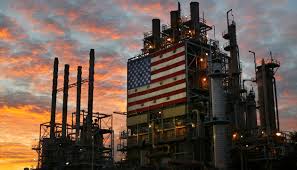 23 October 2018, News Wires — U.S. refiners are expected to post strong earnings for the third quarter, with Midwest producers leading the way thanks to cheaper prices for Canadian crude that pushed down input costs.
Independent refiners benefited from a steep discount for U.S. crude oil below the price of global benchmark Brent. A further discount on oil out of Midland, Texas, may have also helped, though that discount declined in the most recent quarter.
Because of transportation constraints, Canada's oil has a steeper discount than U.S. crude, and analysts believe this should benefit refiners situated in the Midwest that process a higher volume of that country's crude than those on the Gulf Coast.
"Until you see adequate relief up in west Canada, we think the number one region for refining economics in the U.S. will continue to be the U.S. midcontinent," said Zachary Rogers, a refining and oil markets research analyst at consultancy Wood Mackenzie.
Canadian crude is currently priced at almost $50 less than U.S. crude, an all-time record. During the third quarter it was as low as $43.50 per barrel less than WTI, according to Shorcan Energy brokers.
Canadian producers have been forced to sell crude at a discount as production has outpaced pipeline capacity.
Top importers of Canadian crude to Midwest refineries include Marathon Petroleum Corp, Flint Hills Resources and BP Plc, EIA data showed. Marathon currently ranks in the 98th percentile in Refinitiv Eikon's analyst revisions model for North American stocks, due to strong trends in forward earnings estimates and recommendations.
Canadian crude oil imports to the Midwest totaled almost 74.6 million barrels in July, the most on record for that month, according to U.S. Energy Information Administration data.
Refiners on the East Coast and Gulf Coast are also expected to post strong results, Rogers said. Most refiners benefited from sharp declines in the Midland grade, which in August hit its widest discount to U.S. crude in six years.
Since then, however, that Midland differential has narrowed, and margins for gasoline, known as the crack spread, have since declined. That tempered some analysts' projections for third-quarter earnings.
"I don't think our outlook for refiners is as strong as it would have been 30 days ago," said Nick Holmes, an investment analyst at Tortoise Capital.
Refiners with exposure to the differential, such as Delek US Holdings Inc (DK.N), may see less of a benefit, Holmes said. Since Oct. 8, nine analysts have lowered expectations for Delek's third-quarter earnings per share, while just two have raised estimates, according to Eikon.
Heading into the fourth quarter, markets for diesel and heating oil will carry the industry at a time when supply for the products are at seasonal four-year lows, EIA data showed.
During the current quarter, the 3:2:1 crack spread, an indicator of refiner profits, has been trading around its highest seasonal level since 2012, although it was even higher last year.
Heating oil prices this winter are projected to be at their strongest since 2014, said Greg Gmoser, associate director in the refining and marketing group at IHS Markit.
"Our analysis points to the system teetering on the edge of some substantial price spikes," said Rogers of Wood Mackenzie.