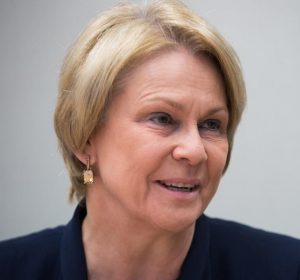 Houston — The chiefs of major U.S. oil companies Occidental Petroleum Corp and ConocoPhillips offered differing outlooks on the growth of U.S. oil output at a conference on Monday, as the industry rebounds from shutdowns during the first stage of the coronavirus pandemic.
Oil prices have surged to seven-year highs in the last several weeks, with international benchmark Brent crude hitting nearly $90 per barrel, bolstered by tight worldwide supply and resurgent global demand.
ConocoPhillips Chef Executive Officer Ryan Lance told an audience at the Argus Americas Crude Summit in Houston that he was bullish about markets as high oil prices "will persist for a while."
"What we're seeing is a call right now that there's more supply needed. That's why prices are where they are today," he said, adding that he expects U.S. output to grow by about 800,000 barrels per day (bpd) this year. Output is likely to eventually eclipse the record 13 million bpd reached in late 2019, he said.
Occidental Chief Executive Officer Vicki Hollub was more measured in her forecast, saying the United States would likely surpass 12 million bpd at some point – but fall short of that all-time record.
The U.S. Energy Information Administration (EIA) predicts annual crude production to average 11.8 million bpd this year and 12.4 million bpd in 2023. That average would be a full-year record, even though it is less than the monthly record of 12.97 million bpd set in November 2019.
Oil production in the Permian Basin, the country's top shale oil field, set a record in December and is expected to keep climbing through this month and next, according to EIA forecasts.
As crude prices rise, with $100 a barrel in sight, "the returns to the different basins start to make sense," said Ozzie Pagan, head of commodity financing Americas at Macquarie Group.
More growth could once again make U.S. shale a swing factor in production as the Organization of the Petroleum Exporting Countries and allies, known as OPEC+, have struggled in recent months to meet targets for higher production.
Tensions in Ukraine as Russia amassed troops near its borders, and unrest in Kazakhstan and Libya have all added to the supply concerns.
The world's top oilfield services companies in their quarterly results said they expect demand to keep rising. Schlumberger NV's (SLB.N) chief executive, Olivier Le Peuch, said he expects an industry "supercycle" as demand is expected to exceed pre-pandemic levels before the end of the year.
Oil and gas producers are likely to step up spending on drilling new wells and boost output as oil prices rise.
"There will be more capex this year than last year," said Jason DeLorenzo, managing partner at EnCap Investments LP. "In addition to the fact that we're going to have a healthy price environment, we're also starting to see some cost inflation on the capex side."
Producers are expected to increase their budgets 13% this year from last year, according to brokerage Cowen & Co, which tracks capital expenditures.
Register now for FREE unlimited access to Reuters.com
– Reuters (Reporting by Stephanie Kelly in New York, Sabrina Valle in Houston and Arathy Somasekhar in Bengaluru; Editing by Marguerita Choy, Matthew Lewis, Mark Porter and Bernard Orr)