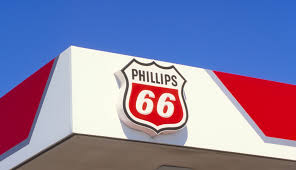 27 October 2018, News Wires — Phillips 66 beat analysts' estimates for third-quarter profit on Friday, as it benefited from higher refining margins, sending shares of the independent oil refiner up as much as 5.4 percent in late-afternoon trading.
Margins for most independent U.S. refiners, which processes heavy crude from countries such as Venezuela and Canada to diesel, gasoline and other products, have been boosted as U.S. crude's discount to Brent widened to more than $10 a barrel.
The spread has widened on transportation constraints, that has made Canada's oil cheaper than U.S. crude.
"What's working for refiners in the U.S. are the wide Canadian crude differentials. If (you) can purchase and process Canadian crudes, (you) have an advantage," Edward Jones analyst Jennifer Rowland said.
On an adjusted basis, earnings from the company's refining business, its biggest, rose 75 percent to $959 million while realized refining margins rose to $13.36 per barrel compared with $10.49 per barrel, a year earlier.
Phillips 66's pipeline business also showed upbeat results as adjusted earnings from the unit more than doubled.
"We see opportunities for further midstream infrastructure buildout including pipelines, export facilities," Chief Executive Officer Greg Garland said on a post-earnings call.