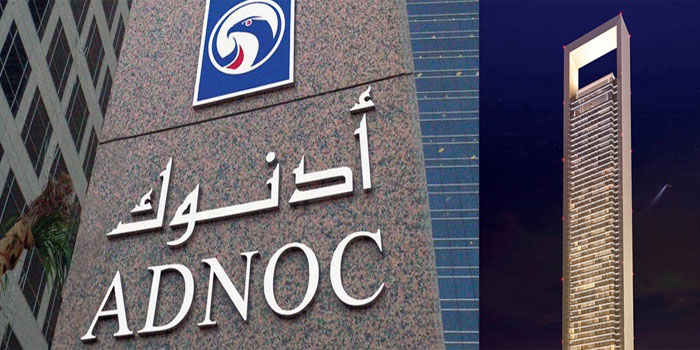 Dubai — Abu Dhabi National Oil Company brought forward its net zero carbon emissions target by five years to 2045 on Monday as OPEC member the United Arab Emirates prepares to host a major U.N. climate conference in December.
The UAE state oil giant, which aims to expand its oil and gas output in the coming years, also disclosed for the first time the emissions from its operations, which reached about 24 million metric tons of carbon dioxide equivalent in 2022.
The disclosure comes months before Dubai hosts the United Nations COP28 climate summit, whose incoming president is ADNOC Chief Executive Sultan al-Jaber, a choice which has drawn criticism from climate activists.
The United Arab Emirates supplies nearly 3% of global oil, which is a major source of greenhouse gases.
ADNOC said its upstream carbon intensity was around 7 kilograms of carbon dioxide equivalent per barrel of oil equivalent, which is among the lowest in the world.
ADNOC had previously said it aimed to cut greenhouse gas (GHG) emission intensity by 25%, as well as boost carbon capture, utilisation and storage capacity by 500%, by 2030. On Monday, it said it aimed to cut carbon intensity by 25% by 2030.
Intensity-based targets measure the amount of GHG emissions per unit of energy or barrel of oil and gas produced. That means absolute emissions can rise with growing production, even if the headline intensity metric falls.
ADNOC had also committed to upstream methane intensity of 0.15% by 2025. It said on Monday its 2022 methane intensity was about 0.07% and its upstream carbon intensity was around 7 kilograms of carbon dioxide equivalent per barrel of oil equivalent, its first such disclosures.
Although most Gulf national oil companies (NOCs) do not report their emissions levels, larger rival Saudi Aramco disclosed its Scope 1 and 2 emissions, those from its own operations, in 2021 and 2022 sustainability reports.
Middle Eastern NOCs, alongside U.S. oil majors such as Exxon (XOM.N), have so far shied away from setting far-reaching or any targets for Scope 3 emissions, the greenhouse gases generated by the burning of the fuel they produce, which accounts for the vast majority of emissions.
ADNOC made no mention of Scope 3 in its statement on Monday, while Aramco has said its "focus is on measurement, reporting, and management of those emissions within our direct control".
Most European oil majors have set some kind of Scope 3 reduction targets.
Reporting by Yousef Saba; additional reporting by Hadeel Al Sayegh and Ron Bousso; Editing by Nadine Awadalla, Louise Heavens and Alexander Smith – Reuters