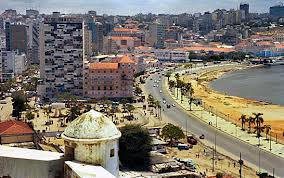 21 March 2013, Luanda – The United Arab Emirates wants to co-operate with Angola in the oil and gas sectors, according Botelho de Vasconcelos, the country's Oil Minister.
Angola's news agency, Angop, quoted Botelho de Vasconcelos as disclosing this after a meeting with the Foreign Affairs Minister of the United Arab Emirates, Abdallah Bin Zayed Al Nahyan.
The Angolan official said that during the meeting withthe UAE officials, co-operation in the domains of oil and gas was discussed, taking into account the interest of that country in bringing its private companies to set partnerships with Angola.
Botelho de Vasconcelos also briefed his interlocutor on the Angolan oil sector, as well as the availability in deepen the co-operation and identify businesses opportunities.
The Angolan Minister also commented on the possibility of the United Arab Emirates investing in the oil refinery of Benguela, an opportunity that can be exploited.