27 February 2015, Kampala  – Uganda is offering six petroleum blocks in its first competitive licensing round for oil exploration in the Albertine Graben area, a region where oil has already been discovered, the Energy and Mineral Development Ministry said on Tuesday.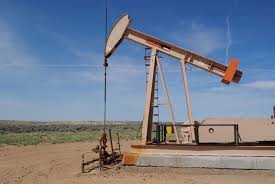 Investor interest in the east African nation's potential has been growing since commercial crude reserves were found in 2006 when Uganda struck hydrocarbon deposits. Commercial production has been delayed and could start around 2018 at the earliest.
The six blocks, which cover about 3,000 square km would be awarded by the end of 2015, the energy ministry said.
"This licensing round will cover six blocks in the Albertine Graben which is a proven prospective sedimentary basin," the ministry said in a statement.
Energy Minister Irene Muloni downplayed fears the licensing round would draw a tepid response amidst depressed oil prices. "We're going to get serious investors, we're optimistic," she told reporters.
The ministry said less than 10 percent of the Albertine Graben has been licensed and that more than 400 companies have already expressed interest in Ugandan acreage but that not all of them have financial and technical expertise.
Officials say 21 oil and gas discoveries have been made so far in the Albertine Graben, a region where only China's CNOOC has been granted a production licence.
London-listed Tullow Oil and France's Total SA are also exploring for oil in Uganda and are working towards starting production.
Last week, the government awarded a consortium led by Russia's RT Global Resources a contract to build and operate Uganda's $2.5 billion crude oil refinery, in a vital step to hasten oil production.
– Reuters