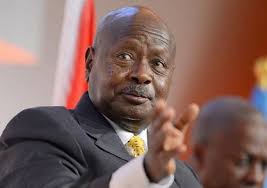 Kampala — Uganda is seeking new funding for its planned crude oil refinery after negotiations with a consortium that includes a unit of U.S. firm Baker Hughes lapsed over its failure to mobilise financing in time, its energy and mining ministry said.
The 60,000 barrels per day refinery would cost an estimated $3 billion to $4 billion and help the east African country process its crude reserves that it hopes to start producing in 2025.
In a statement late on Monday, the ministry said the government and the consortium had made progress on the project including concluding refinery configuration, front-end engineering and design and environmental impact assessment.
However, the ministry added, there were still "a number of outstanding aspects, including mobilisation of financing for the project."
"The government of Uganda is now open to receiving offers from public sector capital providers to participate in this nationally and regionally strategic project," the ministry said.
Members of the Albertine Graben Energy Consortium (AGEC) include Nuovo Pignone International SRL, a Baker Hughes subsidiary, YAATRA Africa and Lionworks Group Ltd, both from Mauritius, and Saipem SpA from Italy.
YAATRA and Saipem did not respond immediately to requests for comment. Contact details for Lionworks were not immediately available.
In 2018, the government and consortium signed a project framework agreement by which the consortium committed to designing, financing and developing the refinery project.
That agreement expired on June 30 without the consortium securing necessary financing for the project.
"We are being alive to the timeline within which we need this project executed, we expected (the final investment decision) by end of June, which did not happen. That greatly hampers the timelines," said Solomon Muyita, a ministry spokesperson. "So far they've not confirmed that they have financing. So, for the consortium, when they get financing, they can still get back to us, but in the meantime we are open to any other developer."
(Reporting by Elias Biryabarema; Editing by Hereward Holland and Jamie Freed) – Reuters
Follow us on twitter