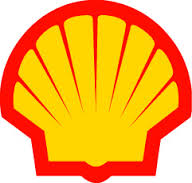 19 May 2016, Kampala – The case in which fuel firm, Vivo Energy Uganda (distributors of Shell products in Uganda), is claiming more than Shs3.5 billion against Uganda National Roads Authority (UNRA) is under mediation before court.
Vivo sued UNRA seeking to recover Shs3.5 billion alleging that it was meant for fuel and fuel products consumed for December 2012, March, April, May and June 2013.
The case is before the Registrar in charge of mediation at the Commercial Court.
Vivo Energy alleges that the said fuel and fuel products were invoiced and remain unpaid to-date.
According to court documents by Shell Uganda, the fuel firm and UNRA entered an agreement and the roads agency consumed the former's fuel and fuel products at various locations in Uganda. Shell Uganda says under the agreement, the consumed products were to be invoiced monthly and paid for within 30 days after the issue of invoice.
"It is the plaintiff's case that if any fuel or lubricants were misapplied by the said officials, officers, agents or personnel, this was only possible on account of deliberate acts or omissions of the said persons acting within the course of their employment and in respect of whose actions the defendant (UNRA) is liable," reads part of the summary of the case before the mediator.