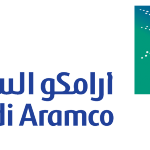 Riyadh — Ineos, a leading manufacturer of petrochemicals, specialty chemicals and oil products, has signed  agreements with state oil giant Saudi Aramco and French energy major Total to build three new plants in Jubail region of Saudi Arabia.
These world-scale plants, to come up in the Jubail 2 complex in Saudi Arabia, will produce the key building blocks for carbon fibre, engineering polymers and synthetic lubricants that are pivotal to economic growth in the region, said a statement from Ineos.
As per the MoU, Saudi Aramco and Total will construct a $5-billion petrochemical complex (Project Amiral) which will supply more than $4 billion of downstream derivatives and speciality chemicals units; the three Ineos plants will be part of them.
A leading UK multinational chemicals company headquartered in London, Ineos has 34 businesses, with a production network spanning 171 manufacturing facilities in 24 countries.
Ineos Nitriles, a part of Ineos Group Holdings, is the world's largest producer of acrylonitrile and acetonitrile and leading supplier of nitrile-based chemicals.
Kindly like us on facebook