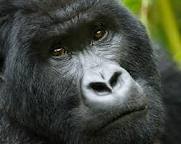 26 September 2012, Sweetcrude, KAMPALA – Renewed fighting between Congolese rebels and government forces has forced U.K.-based explorer, Soco International Plc, to evacuate workers from its oil exploration camp in the country's restive eastern region to a site across the border.
Reports quoting Western Uganda police spokesman Elly Maate said Tuesday that Soco has started moving equipment and expatriate workers from areas around the Virunga National Park in North Kivu to the Ugandan border district of Kanungu.
A Soco spokesman confirmed that the company has suspended its exploration work in Congo, but said the halt was "temporary" pending a final assessment of the situation. He said its main helicopter landing site has also been re-located to Uganda, from where Soco will continue to monitor events.
"Soco is assessing the security status on a continual basis. The safety of Soco's personnel is of paramount importance and, therefore, they'll only proceed when it is safe to do so," said Soco Executive Vice President Roger Cagle.