Vincent Toritseju
Lagos — The United Nations Economic Commission for African, UNECA, has omitted Nigerian ports in ranking of African ports, a development that may deny Nigeria a hub status.
Speaking at a breakfast meeting hosted by the Nigerian Maritime Law Association, Dr. Afolabi Olowokere said that the ECA estimates that many African countries will experience a surge in their ports by 2030 and that Nigeria may not be part of this development.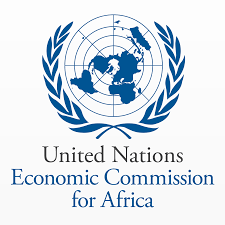 Olowokere also said that in Central Africa, Gabon is leading the ranking while Gambia and Ghana are ahead of other countries in the West Africa Sub-region as against Comoros, Djibouti, Mauritius and Somalia in East Africa.
For Southern Africa, Madagascar, Mozambique and Namibia are leading that region in the ranking.
He said: "The critical maritime ports are in Central Africa (Gabon), West Africa (Gambia, Ghana), East Africa (Comoros, Djibouti, Mauritius, Somalia) and Southern Africa (Madagascar, Mozambique, Namibia).
"African countries trade more with the rest of the world than with one another But the Africa Continental Free Trade Agreement, AfCFTA, may change this dynamic, leading to improved intra-regional trade and development of maritime infrastructure Projections shows that International Seaborne trade and containerized volume are expected to grow on the average by 2.3% and 4.4% in the medium term.
Reacting to the development, Prof Pat Utomi who was also in attendance said that there a huge opportunity for Nigerian lawyers in ACFTA adding that maritime must form a pressure group to get the government to do the right thing with a view to growing the industry.
He said: "Nigerian ports were supposed to be a hub in the whole West and Central Africa and that would have been huge for Nigeria economically and unless you begin to understand the issues and get involved.
"If the whole process is well coordinated, government will have no choice and listen and respond to the fact that private sector will ultimately driver growth and development.
"ECA is projecting ports in Africa and Nigeria was not mentioned, our problems are self-inflicted."
He opined that the entire Nigerian budget for next 20 years will not build one-tenth of the infrastructure the country need to make progress adding that ultimately, it is private money that will do it.
Follow us on twitter