…Senate approves 3℅ for Host Community Trust Fund, House 5 per cent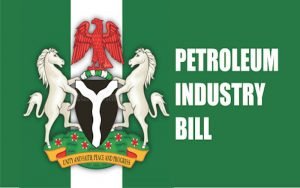 Abuja — Both chambers of the Nigerian National Assembly, Thursday passed the much-awaited Petroleum Industry Bill, into law.
The Senate was first to pass the Bill.
The lower chamber of the parliament, the House of Representatives, also passed the Bill after adopting all the 318 sections of the Bill.
The Senate, in passing the Bill, approved 3 percent for the oil host communities as part of the Host Community Trust Fund while the House of Representatives endorsed 5 percent for the Fund.
Congratulating fellow senators on the passage of the Bill, Senate president, Dr Ahmed Lawan, said they have achieved a major legislative agenda.
He said: "The demons (of PIB) have been defeated in this Chamber. We have passed the bill".
The passage of the PIB came after a clause by clause consideration of the report of the Senate joint committee on Petroleum (Upstream, Downstream and Gas) on the Bill.
In the House of Representatives, members first adopted all the 318 sections of the Bill and later passed the Bill into law.
The Chairman of the House Adhoc Committee on the PIB, Hon. Mohammed Mongunu, who moved the motion for the adoption, stated that in passing the Bill into law, the House will enshrine its name in gold.
After the passage, the speaker of the House, Mr Femi Gbajabiamila, lauded the lawmakers for the achievement, describing it as significant in the history of the National Assembly.