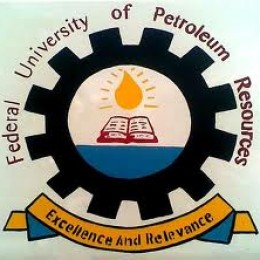 30 April 2013, Warri – The Coalition of Urhobo Youth Organisations has called on the Federal Government to appoint an Urhobo indigene as substantive Vice Chancellor of Federal University of Petroleum Resources, FUPRE, in Effurun, near Warri, Delta State.
In a statement signed by Mr. Eugene Ighofose, Mr. Anthony Orogun and Mr. Michael Igini and three others, the group said the appointment of an Urhobo as vice chancellor of the institution would stimulate growth, peace and development of the university.
"There is no law in the country which prohibits a VC from working in his area. The Urhobo nation feel so marginalised that despite all our contributions to this country in terms of socio-economic and political development, we have been so downgraded and treated like aliens in our land.
"We have a lot of instances where indigenous VCs are working in the areas they came from. Federal University of Dutse, Jigawa State, one of the new federal universities, has Prof. Jibrilla Amin from Jigawa State as VC.
"Federal University of Technology, Yola, in Adamawa State, has Prof. Bashir Usman from Adamawa State," the group said in the statement.
It added that there was no federal institution in the country that had ever had an Urhobo indigene as VC or Registrar.
The group said of the 350 senior staff in FUPRE, less than 10 percent were Urhobo.