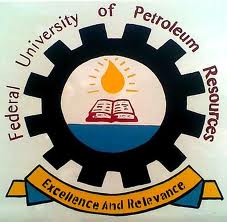 09 April 2013, Warri – Acting under the umbrella of Coalition of Urhobo Youth Organisation, has faulted the selection of a professor of Pharmacology, Prof. Alhasan Bitchi, as acting Vice-Chancellor of the Federal University of Petroleum Resources, FUPRE, located in Effurun, Delta State.
But, they commended the Federal Government for constituting the governing council for the university.
Spokesman of the group, Mr. Stephen Ohwokirerhuo, told journalists in Ughelli, Delta State: "FUPRE is a specialised university for the training of high cadre manpower for the oil and gas sector. Therefore, its VC should be an experienced professor in petroleum and gas related fields in engineering, physical or chemical sciences.
"Currently, the acting VC, Prof. Alhasan Bitchi is a pharmacologist, and we wonder what a pharmacologist is doing in a petroleum institution.
"We call on the incoming governing council to proceed with the process of selection and appointment of a qualified substantive VC and Registrar for the university."
"The absence of a Governing Council in the university since October 2011 had slowed down the process of appointing a substantive Vice Chancellor and Registrar for the institution.
"The constitution of the Governing Council will go a long way in fast tracking development and inject sanity into the university.
"We know that one of the functions of Governing Councils is the advertisement and selection of Vice Chancellors and Registrars for the universities, so the appointment will help facilitate the appointment of a substantive VC and Registrar into the troubled Federal University of Petroleum Resources, Effurun."