13 August 2015, Warri – OLEH—Urhobo youths under the aegis of Coalition of Urhobo Youths Organisation, CUYO, has urged President Muhammadu Buhari to dissolve the Governing Council of the Federal University of Petroleum Resources, Effurun, FUPRE, Delta State, over its alleged failure to follow due process in the appointment of the institution's Vice Chancellor.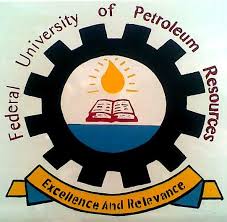 The group, in a statement by its spokesman, Mr. Stephen Ohwokirerhuo, said that the "Last minute appointment of the Vice Chancellor by the Governing Council shortly before former President Goodluck Jonathan handed over to Buhari is a breach of the statutory law of Nigeria universities and falls short of National Universities Commission, NUC requirements.
"The University's senate was supposed to elect one member into the Governing Council to constitute the panel of interview for the appointment of the Vice Chancellor.
"After the approval of the Vice Chancellor, the Governing Council ought to forward his name to the president through the Minister of Education for ratification but Dr. Jonathan did not ratify the appointment before he left office."
"We therefore, call for the dissolution of the Governing Council and removal of the Vice Chancellor."
– Vanguard