16 December 2014, News Wires – A US federal appeals court on Monday threw out a human rights lawsuit brought against Occidental Petroleum Corp over allegations that it played a role in killings carried out by the Colombian military in 2004.
A three-judge panel of the San Francisco-based 9th US Circuit Court of Appeals upheld a district court judge's decision to dismiss the lawsuit filed in California by family members of three labor union leaders killed by the 18th Brigade of the Colombian National Army during the incident.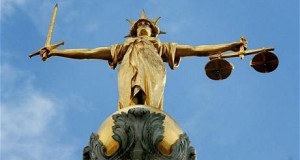 The plaintiffs claimed that Houston-based Occidental, which operates a pipeline near the Venezuelan border, provided funding to the brigade, making it liable for the actions of the soldiers under a US federal law called the Alien Tort Statute as well as California state law.
Terrence Collingsworth, a lawyer for the plaintiffs, said he was "very disappointed" with the decision and would consider an appeal.
Occidental's Colombian subsidiary and Ecopetrol, Colombia's state-owned oil company, jointly gave assistance worth $6.3 million to help with security at a time when guerrillas were attacking the pipeline, according to the ruling.
Colombian government officials said at the time the people killed were guerrilla members who had attacked soldiers. The family members who sued for monetary damages said the union members were killed in part because they had been critical of the environmental impact of the oil industry.
In an unsigned opinion, the appeals court said US courts could not hear the case because it was an inherently political question. The court noted that the US government had itself provided $99 million worth of training and equipment to the 18th Brigade.
In November, the same appeals court ruled for Occidental in a similar case, also concerning the company's activities in Colombia.
The ruling is the latest in a series of victories for corporations seeking to fend off human rights lawsuits following a US Supreme Court ruling in April 2013 in favor of Royal Dutch Shell.
In that case, the justices limited the circumstances under which companies can be sued for human rights violations under the Alien Tort Statute.
– Upstream