22 November 2015, News Wires – Brent oil settled 1% higher on Friday on pre-weekend short-covering, while U.S. crude settled lower but just above the $40-per-barrel support it has struggled to defend after a surge in inventories.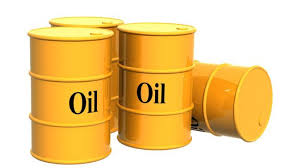 US crude's expiring spot contract also reached its widest discount, or contango, in more than four years to its nearby contract, reflecting worries about the large immediate supplies of oil available in the market, Reuters reported.
Both Brent and US crude saw muted trading early in the session as a stronger dollar weighed on oil and other commodities.
With an hour to settlement, the two benchmarks rallied before US crude tumbled in dramatic fashion, falling nearly 4% to below $39, before recovering to settle slightly lower on the day.
Brent futures ended up 48 cents at $44.66 a barrel. It rose to as high as $45.50 during its late rally.
US crude's West Texas Intermediate (WTI) December futures expired on Friday down 15 cents at $40.39 after hitting a low of $38.99, the cheapest since 27 August. January WTI settled 18 cents higher at $41.90.
"WTI couldn't convincingly push below $40 despite a few attempts today and that's what probably what led to the late support before contract expiry," said Gene McGillian, senior analyst at Tradition Energy in Stamford, Connecticut.
"We've also hit technical oversold levels on both Brent and WTI, making the pre-weekend short-covering logical."
For the week, Brent was up 2% while WTI fell almost 1%.
Before its expiry as the spot contract, WTI's December reached a discount as wide as $2.90 a barrel versus the nearby January. Reuters data showed that was the deepest contango since 2011 for a prompt WTI contract versus the second month.
WTI's contango blew out in recent weeks, coinciding with the spike in the number of barrels of US crude being stored, as traders saw more benefit of buying into oil meant for later shipment due to weak spot prices. Government data on Wednesday showed an eighth straight week of builds in US crude inventories.
WTI has also weakened against Brent in four straight sessions.