09 September 2015, News Wires – The collapse of oil prices will have a slightly bigger impact on U.S. crude production this year and the next than previously estimated, the Energy Information Administration said.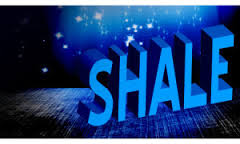 The agency reduced its output forecast for this year by 1.5 percent to 9.22 million barrels a day, according to its monthly Short-Term Energy Outlook. It cut the 2016 forecast to 8.82 million from 8.96 million last month. –
"U.S. monthly crude oil production is expected to decline through the middle of next year in response to low oil prices," EIA Administrator Adam Sieminski said in an e-mailed statement. "Current low oil prices are making some U.S. oil production less profitable."
America's shale drillers have sidelined more than half their rigs since October as they confront tumbling prices. The number of active oil rigs in the U.S. fell by 13 to 662 last week, according to data compiled by Baker Hughes Inc.
The EIA trimmed its U.S. production forecast for the first five months of the year as it switches to a new survey, the agency said Aug. 31. The U.S. pumped about 9.44 million barrels of crude a day during the period, down from a previous estimate of an average 9.53 million.
FURTHER AHEAD
Output will begin rising in late 2016 as oil prices are forecast to move higher, Sieminski said.
West Texas Intermediate, the grade traded on the New York Mercantile Exchange, will average $49.23 a barrel this year, according to the report. The estimate was cut from $49.62 in August. The EIA reduced its 2015 estimate for Brent crude, the benchmark for more than half the world's oil, to $54.07 from $54.40.
–