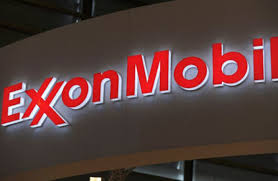 20 July 2017, Sweetcrude, Houston, Texas – The U.S. Treasury Department on Thursday announced a civil penalty against Exxon Mobil Corporation and its U.S. subsidiaries for violating sanctions regulations related to Ukraine in May 2014, fining the global oil company $2 million.
Treasury's Office of Foreign Assets Control (OFAC) found ExxonMobil had not voluntarily self-disclosed the violations, "and that the violations constitute an egregious case," it said in a statement posted online.
The heads of the company's U.S. subsidiaries dealt with someone "whose property and interests in property were blocked, namely, by signing eight legal documents related to oil and gas projects in Russia with Igor Sechin, the President of Rosneft OAO" and another sanctioned individual, Treasury said.
– Reuters