28 February 2015, News Wires – U.S. LNG exporters are looking to Europe's tiny Baltic states and Poland to sign buyers keen to cut their reliance on Russian supplies as hopes have faded that Asian demand for cheap North American natural gas will fire another sales boom.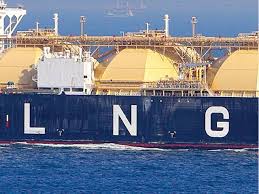 Asia has traditionally taken more than 70 percent of annual global liquefied natural gas (LNG) demand, and exporters developing new projects in the United States, Canada and Australia had been looking to China, Japan and South Korea – the world's top three buyers – as the most reliable outlets.
But Asia's spot LNG prices have fallen two-thirds since February 2014 as a 60 percent fall in oil prices undercut energy values worldwide.
And analysts forecast that benchmark oil-indexed LNG contract prices into Japan will not start to recover until at least 2018. Explosive Asian growth in LNG consumption has also stalled as the region's economic growth cools, in China in particular. Nuclear energy, coal and fuel oil use are expected to pick up in Japan and South Korea.
That has made it hard for new U.S. export projects to justify Asia as a destination market.
"The euphoria has faded," said Vivek Chandra, chief executive of Texas LNG, which will seek U.S. permits to ship 2 million tonnes a year of the super-chilled fuel and expects to take a final investment decision next year. "Now, the most exciting buyers for us are European utilities," Chandra said.
– Reuters