25 September 2014, News Wires – The Obama administration has agreed to pay the Navajo Nation a record $554 million to settle longstanding claims by America's largest Indian tribe that its funds and natural resources, including oil and gas properties, were mishandled for decades by the US government.
The accord, resolving claims that date back as far as 50 years and marking the biggest US legal settlement with a single tribe, will be formally signed at a ceremony on Friday in Window Rock, Arizona, the capital of the sprawling Navajo reservation, Reuters reported.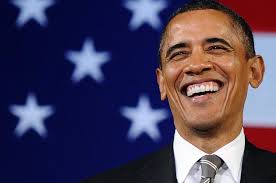 The deal stems from litigation accusing the government of mismanaging Navajo trust accounts and resources on more than 14 million acres (5.7 million hectares) of land held in trust for the tribe and leased for such purposes as coal mining, oil and development, grazing and logging.
In return for $554 million, the Navajo agreed to dismiss its lawsuit and forego further litigation over previous US management of Navajo funds and resources held in trust by the federal government.
The deal does not preclude the tribe from pursuing future trust claims, or any separate claims over water and uranium pollution on its reservation, Navajo Attorney General Harrison Tsosie said.
He declined to quantify the total sum the Navajo had claimed it was owed before the settlement, saying he needed to review non-disclosure clauses.
Navajo Nation President Ben Shelly hailed the outcome as a "victory for tribal sovereignty" and promised to host town hall meetings to decide how to allocate settlement funds.
"The Navajo Nation has worked tirelessly for many years to bring this issue to a close, Shelly said in a statement. "After a long hard won process I am pleased that we have finally come to a resolution on this matter to receive fair and just compensation for the Navajo Nation."
The Navajo Nation is the most populous American Indian tribe, with more than 300,000 members, and the largest by land mass, occupying 27,000 square miles (70,000 sq km) across Arizona, New Mexico and Utah.
US Attorney General Eric Holder – who resigned on Thursday in a somewhat expected move unrelated to the settlement – called the agreement historic and said it showed the Justice Department's commitment to "strengthening our partnership with tribal nations".
– Upstream