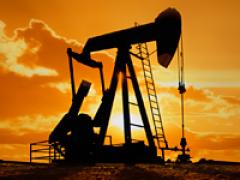 22 July 2013, News Wires –
 US oil continued to trade above Brent futures on Monday after flipping to a premium for the first time since 2010 in the previous session, while both benchmarks held firmly above $108 per barrel amid hopes of a revival in global demand growth.
A pledge by the Group of 20 nations, which account for 90% of the world economy, to put growth before austerity fuelled hopes of a recovery in consumption of commodities, Reuters reported.
US oil got a further boost as refineries in the world's top oil consumer ramped up runs, helping the contract surge ahead the global crude-market benchmark, North Sea Brent.
Brent rose 12 cents to $108.19 per barrel by Monday morning, after settling 63 cents lower on Friday. The US benchmark West Texas Intermediate, WTI, crude gained 20 cents to $108.25 after hitting a 16-month high of $109.32 in the prior session.
"The US contract will be the main driver of oil with Brent tracking the US contract," Reuters quoted Astmax Investments commodities fund manager Tetsu Emori as saying in Tokyo.
"The United States is using more and more of its own oil, which means less demand for barrels priced in Brent."
The convergence of the two front-month benchmarks comes as increased pipeline capacity has drained the glut of oil at the WTI delivery point of Cushing, Oklahoma, to the U Gulf Coast, where refinery demand has been high. Stocks at Cushing have fallen to 46 million barrels from 52 million in January.
The jump in the US benchmark on Friday was also assisted by hedge funds, which amassed record bets on rising US crude oil prices in the week to 16 July, trade data by the US Commodity Futures Trading Commission showed.
Emori said he expected the difference between the two contracts to remain narrow for the rest of the year, with both rising overall in tandem. US crude may command a premium of as much as $3 per barrel over Brent, with the European marker rising by as much over the US contract, he said.
The WTI may rise to $115 by the end of the year, Emori said. Brent may also gain to the same levels, and rise to about $120 to $125 a barrel if geopolitical tensions in the Middle East worsen or if there is a supply shock.
Crude prices were also supported by China's move to remove controls on bank lending rates that could lower financial costs for companies, offering hopes that cheaper credit will help support the softening economy and drive demand from the world's number two oil consumer.