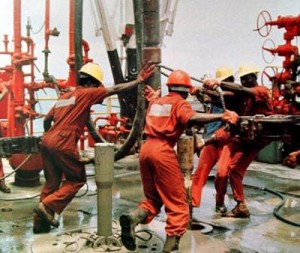 19 June 2013, News Wires – The hiring outlook for the US oil and gas industry is still positive, but fewer executives say their companies are hiring aggressively this year, according to a survey released Tuesday.
Of more than 200 top executives who responded to a a Grant Thornton survey, 53% expect their companies to increase employment levels in 2013.
That figure is down from 71% in 2012 and 61% in 2011, according to findings presented at Hart's Energy Capital Conference in Houston.
"The meteoric rise (in employment) is maybe starting to level off a bit in the energy industry," Brandon Cradeur, national energy transaction advisory services leader at the firm, told an audience at the event.
But nearly 60% of companies do expect to increase employment levels in 2014, with very few companies expecting to reduce their workforce that year, according to the survey.
On the plus side, only 31% of companies expect to have a hard time hiring and retaining workers, down from 55% last year. Technical labour is still a concern but less so than in prio years, the study reported.
Companies' outlook on capital expenditures has moderated slightly, with 60% saying they expect an increase in spend compared with 63% in 2012.
Industry members still listed prices of crude oil and natural gas as their top concern, consistent with prior years.