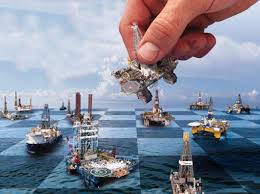 03 August 2014 – The number of rigs drilling for oil and gas rose by six this week to total 1889, according to Houston-based services giant Baker Hughes.
The gain was entirely attributable to oil-directed rigs, which surged by 11 for a total of 1573. Gas rigs, meanwhile, fell by five for a total of 313.
Texas re-asserted its dominance, gaining a whopping 18 rigs this week for a total of 904 – 53 more than a year ago.
The Permian basin in West Texas got a lot of those rigs, adding seven new units for a total of 562, which is 99 higher than this time last year.
The state got no help from the Eagle Ford, however, which fell by seven rigs to total 204, down 35 from a year ago. The Barnett shale was up two on 26.
New Mexico gained one for 95.
Louisiana took a big hit, shedding nine rigs for 110, though that was still two more than a year ago. The Haynesville lost a rig for 42.
The Marcellus shale was up one rig on 79, while Pennsylvania gained one for 54 and West Virginia was flat on 27.
The Utica shale was flat on 45, as was the state of Ohio, on 43.
North Dakota lost a rig for 177 while the Williston basin as a whole gained two units for 186.
California lost five rigs for 41 and Alaska gained one for six.
The Gulf of Mexico had 58 rigs drilling, one less than a week ago but up three on the year.
Canada lost three rigs for 392.
*Luke Johnson – Upstreamonline