19 February 2016, Lagos – Oil prices fell in Asia Friday after a sharp rise in US crude stockpiles and Saudi Arabia's rejection of proposed output cuts shot down a rally by the battered commodity.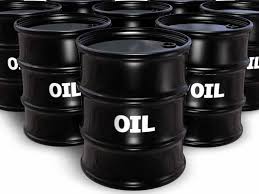 The about-turn came as the US Energy Department reported a 2.1 million barrel increase in US commercial crude inventories, to the highest in more than eight decades, as well as sizeable increases in gasoline and other refined products. An inventories rise typically suggests soft demand in the world's biggest oil consumer and is bad news for a market wallowing in excess supply.
The price rally also fizzled out after Saudi Foreign Minister Adel al-Jubeir rejected any reduction in his country's crude output.
"If other producers want to limit or agree to a freeze in terms of additional production, that may have an impact on the market, but Saudi Arabia is not prepared to cut production," Jubeir told AFP in an exclusive interview.
At 0630 GMT, US benchmark West Texas Intermediate for delivery in March was down 27 cents or 0.88 percent to $30.50, while Brent crude for April tumbled 33 cents, or 0.96 percent, to $33.95.
On Wednesday, WTI jumped more than seven percent while Brent added 5.6 percent, after Saudi Arabia and Russia, the two biggest producers in the world, agreed to limit their pumping but only if others followed suit.
This sparked hopes the market would stabilise after prices sank to near 13-year lows last week. However, speaking to AFP over the telephone from Sydney, CMC Markets chief market strategist Michael McCarthy said more market volatility can be expected.
"I don't think anybody seriously believes that anything useful is going to come out of these discussions between OPEC and Russia," he said. Saudi Arabia is regarded as the de facto leader of OPEC. BMI Research also said any output freeze was unlikely.
"Given weak forecast output growth amongst committed countries, the agreement will remove few, if any, barrels from the market," a commentary said. "Countries with strong forecast production growth this year – including Iran – are unlikely to submit to the freeze."
Saudi Arabia and other OPEC producers have refused to reduce output in an attempt to drive less competitive players, in particular US shale oil producers, out of the market.