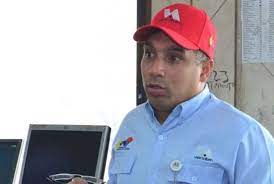 Caracas — Venezuela is not willing to halt productive operations during contract audits that have led to the arrest of businessmen and officials, and to disputes with customers and partners of state company PDVSA, the country's oil minister said on Friday.
In June, a contract between PDVSA and Maroil Trading, a Geneva-based company owned by Venezuelan tycoon Wilmer Ruperti, became entangled in a dispute over payments, triggering the suspension of most exports of petroleum coke from the South American country.
Earlier this year, contracts with some crude oil buyers were also temporarily suspended while PDVSA reviewed billions of dollars of late payments and pending invoices. Shipments have resumed with new contract terms and customers.
"Our goal is to explore, produce, refine and export every product we can," Oil Minister Pedro Tellechea told journalists on the sidelines of a conference in Caracas.
"We are not willing to paralyze a productive process, which would slow down Venezuela's growth. On the contrary, we are here to encourage that growth," he added.
PDVSA this month also authorized two term contracts to export this year up to 1.6 million tons of petcoke, an oil byproduct mostly used to fuel cement kilns in countries from France to China.
Investigations related to the review of unpaid bills have been transferred to the office of Venezuela's General Attorney, Tellechea said.
A lawyer representing Maroil told Reuters earlier this month the company had not faced legal action from its customers amid delays to ship intended cargoes, and that it was in talks with PDVSA over the contract dispute.
Tellechea also said the country does not currently have suspended contracts, but did not elaborate on the status of exports. (Reporting by Deisy Buitrago, Mayela Armas and Vivian Sequera, writing by Marianna Parraga; Editing by Sharon Singleton) – Reuters
Follow us on twitter