20 August 2015, News Wires – Work-starved rig contractors are likely to be champing at the bit after Premier Oil reportedly issued a tender for drilling work at its proposed Vette field development off Norway.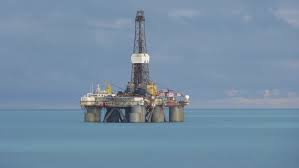 The British operator has issued invitations to bid to drilling players for a contract said to be worth around Nkr1.2 billion ($145.4 million) and with an estimated duration of 470 days, news site Offshore.no reported.
Based on the current exchange rate, the deal would yield a dayrate of around $308,000 that would be similar to the rate for a production drilling job on Statoil's Johan Sverdrup field off Norway recently secured by local contractor Odfjell Drilling.
Premier is understood to be seeking either a jack-up or semi-submersible for drilling of six production wells with a duration of 65 days each, as well as exploration and appraisal probes, in a water depth of around 110 metres at the North Sea field.
The deadline for bids in the tender is 28 August, with contract start-up scheduled for the fourth quarter of 2017 when it is forecast 28 rigs will be available for work as their contracts expire around that time.
There is likely to be fierce competition among contractors for the coveted deal that is a rare bone to chew on amid a work drought in the drilling market as low oil prices and industry cutbacks have hit exploration and development activity, leading to rig charter suspensions and cancellations by the likes of Statoil.
Among possible contenders for the job could be Chinese-owned COSL Drilling Europe, which has seen Statoil suspend its charter of semisub COSL Pioneer and is also looking for work for newbuild COSL Prospector.
Other likely suspects are Seadrill, whose subsidiary North Atlantic Drilling Ltd lost out on the Sverdrup job along with COSL, as well as Odfjell and jack-up specialist Maersk Drilling.
However, the expected dayrate on Vette would be significantly below the mid-$500,000 ballpark commanded by floaters about 18 months ago before the oil price crash.
Premier earlier this year postponed submission of a development plan for Vette, formerly known as Bream, until the end of 2015 – when a final investment decision is also due to be made – to capture the benefit of lower prices in a falling supply market as contractors scramble for work.
However, Premier chief executive Tony Durrant has been quoted as saying the project would not be sanctioned at an oil price of below $50, while Brent crude was trading at around $47 a barrel on Thursday.
The London-listed company is looking to tap estimated proven and probable reserves of 54 million barrels of oil equivalent at Vette, as well as 20 million boe in the nearby Mackerel find and additional Herring prospect.
Premier intends to develop Vette in its operated production licence 407 with a floating production, storage and offloading vessel hooked up to subsea production and water injection wells, with Mackerel and possibly Herring to be exploited as subsea tiebacks.
The operator originally envisaged using a Sevan Marine-designed cylindrical FPSO with 650,000 barrels of storage capacity that would be supplied by Teekay under a lease contract.
– Upstream